Victorian Police have shot a man who allegedly had an "edged" weapon in Melbourne this morning. .
The man was shot at the Lilydale Marketplace shopping centre in Melbourne's outer eastern suburbs around 8:45 this morning.
Ambulance Victoria said paramedics attended the scene, and the man was being treated for upper body injuries, in a serious condition.
More to come.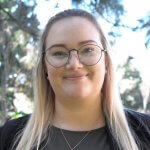 Sarah is a civil solicitor who primarily practices in defamation, intentional torts against police, privacy and harassment.