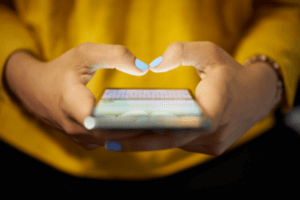 Two women have been ordered to pay a combined total of $150,000 for 10 social media posts they made about a wedding planner.
On Facebook and Google Reviews, Kellie Smith, 32, and Stacey Isaac, 33, made claims about wedding planner Tristan Moy. The claims included that she tried to ruin her client's weddings, she bullied her clients, she provided horrible services and she was unprofessional.
Ms. Smith had never engaged the services of Ms. Moy, court documents showed.
The pair had filed a defence of truth in 2017.  However, they then failed to appear in court for the hearing, according to the Sydney's Daily Telegraph.
"I was planning on going to court. I was going to defend myself," Ms Isaac told the Daily Telegraph. "I am shocked by the outcome. I felt sick to my stomach."
"I have spent many nights in tears reading the comments from these girls and comments made by strangers who have written about me after reading their statements about me," Ms Moy stated in her affidavit.
"To them it was all a joke, they did not take it seriously," she said of the pair.
A landmark case? Not quite…
While the news of this case is making headlines, it's not quite the landmark decision it's been made out to be.
While the reasons for the decision of the Magistrate is yet to be published, this case seems like a classic social media-based defamation case, something we see every day.
Keyboard warriors beware
It's not just media publishers like The Daily Telegraph, the ABC or Nine News that need to be wary of defamation. Any person can be sued for making defamatory statements.
"Making untrue statements about someone online that may ruin their reputation is a recipe for disaster," states Senior Defamation Solicitor Stewart O'Connell.
"We act for many clients who have been defamed on Google reviews, on Facebook, Instagram, Twitter and other social media."
Making defamatory statements online has serious, real-world consequences. If you or your business has suffered by false statements online that affect your reputation, contact us for a free initial consultation at or 02 9261 4281. We assess defamation cases from all over Australia.