High Court to hear media company appeal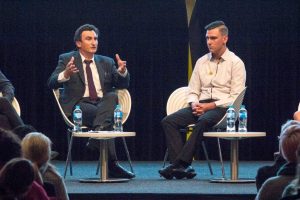 Three major media companies won their chance to appeal the Dylan Voller defamation case, which sets down a precedent of media companies being held responsible for defamatory comments made on their Facebook page.
This morning, the bench granted Nationwide News, Fairfax and Australian News Channel the opportunity to make their arguments in the High Court after the NSW Court of Appeal held in Voller's favour.
The matter is yet to be listed for a hearing.
Dylan Voller defamation: Publishers in the eyes of the law?
In 2016 and 2017, a number of comments were made under Facebook posts from:
the Sydney Morning Herald,
The Australian,
the Centralian Advocate,
Sky News Australia
and The Bolt Report.
Those comments, Mr Voller argues, carry an array of imputations including that he attacked a Salvation Army officer and left him blind in one eye. This imputation transcended into a far-reaching rumour which ultimately affected Mr Voller's reputation.
The media companies denied they are responsible for the publication of those comments.
NSW Supreme Court ruled in Voller's favour
In the Supreme Court of NSW in 2019, Barrister Tom Molomby SC stated that the media organisations had no systemic policy in place to monitor Facebook comments. Therefore, they must have known the defamatory comments were extremely likely given the topic of the post.
"That embraces negligence. It's more than negligence, it's actually reckless," he said.
"For someone who is in the eye of public controversy, whether it's Mr Voller – or what about Adam Goodes and what happened to him – such a person is going to be, utterly predictably, commented on in hundreds and hundreds of different locations, and much of it is going to be defamatory," Mr Molomby said.
Justice Rothman in the Supreme Court ruled in favour of Mr Voller. He stated that the media companies were publishers in the eyes of the law and therefore may be liable for defamation.
The matter was appealed to the NSW Court of Appeal. There, the appeal judges again granted the matter in favour of Mr Voller.
However, the High Court of Australia is the last place of appeal for the media companies. If they don't prevail there, they have no other options
If you experience defamation on social media, contact us today. We're on 02 9261 4281 or