*This article contains names and images of an Indigenous person who has passed*
The High Court of Australia has handed down a judgment ruling that Northern Territory cop Zachary Rolfe cannot use a 'good faith' defence in his murder trial.
Rolfe's legal team attempted to use an immunity defence located in the NT Police Administration Act. That defence provides protection for acts performed in "good faith".
However, the High Court unanimously thwarted that argument in an expedited hearing.
Zachary Rolfe murder trial over police shooting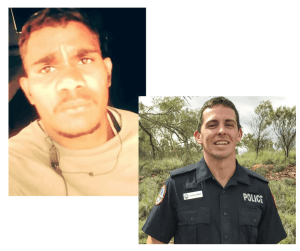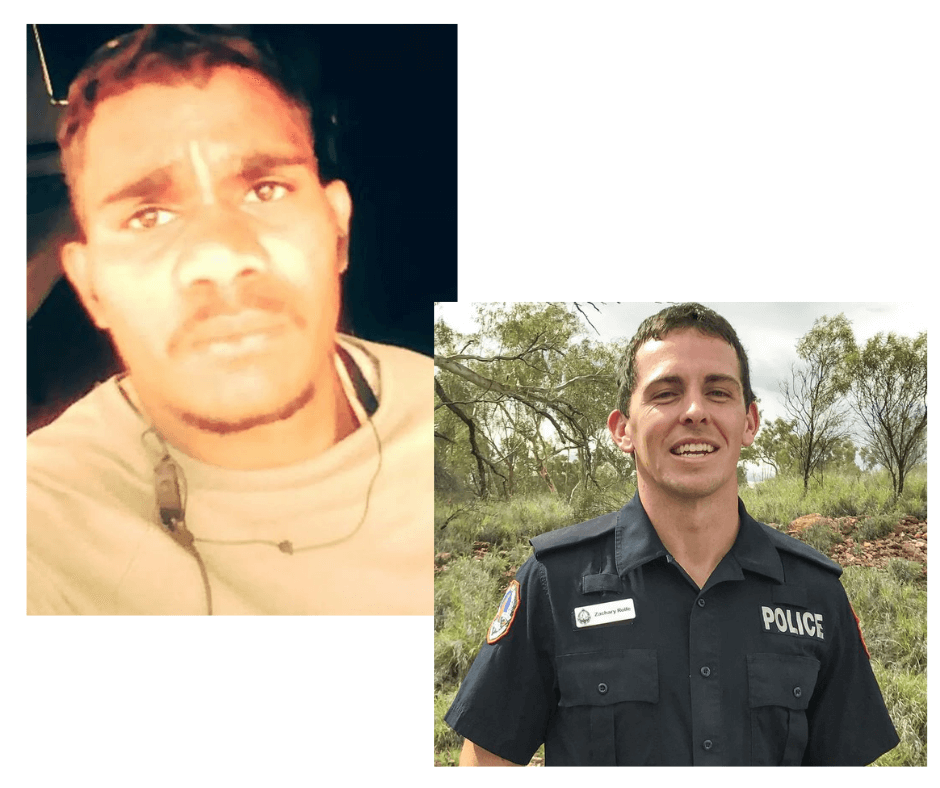 In 2019, NT Constable Zachary Rolfe fatally shot 19-year-old Warlpiri man Kumunjayi Walker in the NT. Rolfe was attending Walker's home to arrest him on an outstanding warrant.
Rolfe was charged with murder and subsequently pleaded not guilty. The trial has experienced delays against a backdrop of various legal arguments, including the one foiled by the High Court yesterday.
The full bench of the Northern Territory Supreme Court had previously ruled that Rolfe could argue the special police defences before a jury, including the "good faith" defence.
The NT court held that Rolfe was fulfilling a police function authorised by the Police Administration Act 1978 (Northern Territory). This is because he was executing a warrant for Walker's arrest – including potentially when he fired all three shots. Therefore, the court said, Rolfe could argue the police immunity defences.
The High Court then issued a stay on the trial to allow prosecutors to appeal the NT Supreme Court decision.  The High Court delayed the trial to hear the application. The trial is now set down to start in February 2022.
Setting precedent for future matters
The High Court has set a clear path for future cases.
The case has focused on 148B(1) of the NT's Police Administration Act. This provides for a person to not have civil or criminal liability for something done in good faith in the exercise of their job.
The High Court ruled the argument could still be appropriate under common law or statutory powers. However, it would be "subject to constraints, such as doing only that which is reasonable and necessary".
The NT Police recently relied on this defence in an anti-discrimination case brought by an Aboriginal person. The man claimed he experienced racial profiling when the police pulled him over for an alcohol and drug test.
The man, who was not speeding or driving dangerously, said the police stop and testing was discriminatory and not random. He argued the police were "always" harassing him and his family.
Although the Civil and Administrative Tribunal doubted the drug test was random, it nonetheless regarded the police conduct to be in good faith. Consequently, this afforded the officer and police force immunity from potential liability.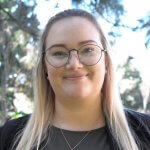 Sarah is a civil solicitor who primarily practices in defamation, intentional torts against police, privacy and harassment.