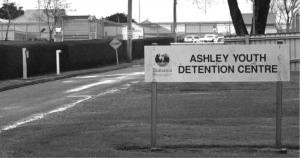 Allegations of abuse at the Ashley Youth Detention Centre in Tasmania surfaced after a former inmate came forward. The man claims he experienced sexual, mental and physical abuse during his stay at the facility.
The man has rejected funds from the National Redress Scheme. Instead, he is opting to threaten legal action against the State Government over the abuse he endured in the early 2000s.
As a child, he suffered bashings, rapes and was subjected to physical and psychological trauma. These events occurred during his time at the facility between 2001-2007.
Children at youth detention centres usually make up the most vulnerable per cent of our population. Sixty-five per cent are Aboriginal or Torres Strait Islander. Another large portion are living with neurodevelopmental delays, cognitive impairments or mental health issues.
O'Brien Criminal and Civil Solicitors are representing the man in suing the Tasmanian Government.
The National Redress Scheme offers the victims compensation for the abuse they endured however, they have to sign a waiver stating they won't take any further legal action.
Principal Solicitors Peter O'Brien says our client is not just seeking financial compensation, but a statement of apology.
"What level of compensation is appropriate when abuse happens at such a young age?" he said.
"Compensation is designed to ameliorate as much as money can – some say it cannot do that at all."
Mr O'Brien states that our client is after a swift settlement of the matter and does not desire to to take this into Court.
"When someone summons up the courage to come forward and say I was abused as a child, then the government has a responsibility to not only take it seriously but to deal with it as swiftly as possible," he said.
O'Brien Solicitors have a record in representing historic child sexual abuse victims
Peter O'Brien has represented dozens of victims in the Royal Commission into Institutional Response to Child Sexual Abuse nationally. He also represented many victims of historic child sexual abuse in their individual cases, most of which settled out of court.
"Many of those settlements were achieved where the compensation was accompanied by a condition by which an expression of apology and sorrow for what had happened is given," he said.
A separate class-action from other inmates of the same facility has launched in Hobart. The class-action focuses on allegations of physical abuse. Any inmates who endured sexual abuse got advice to proceed with individual claims.
If you suffered abuse when under the care of the Government, contact O'Brien Criminal and Civil Solicitors' child abuse lawyers. We are on (02) 9261 4281 or .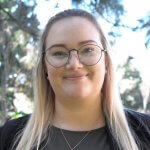 Sarah is a civil solicitor who primarily practices in defamation, intentional torts against police, privacy and harassment.