The Northern Territory government is resisting calls to ban the use of spit hoods on children.
New data has shown that the use of spit hoods on children increased during the COVID-19 pandemic.
Spit hoods had been used 27 times on children since 2018, and chair restraints six times.
The youngest child was 12 years old.
Spit hoods banned after Four Corners episode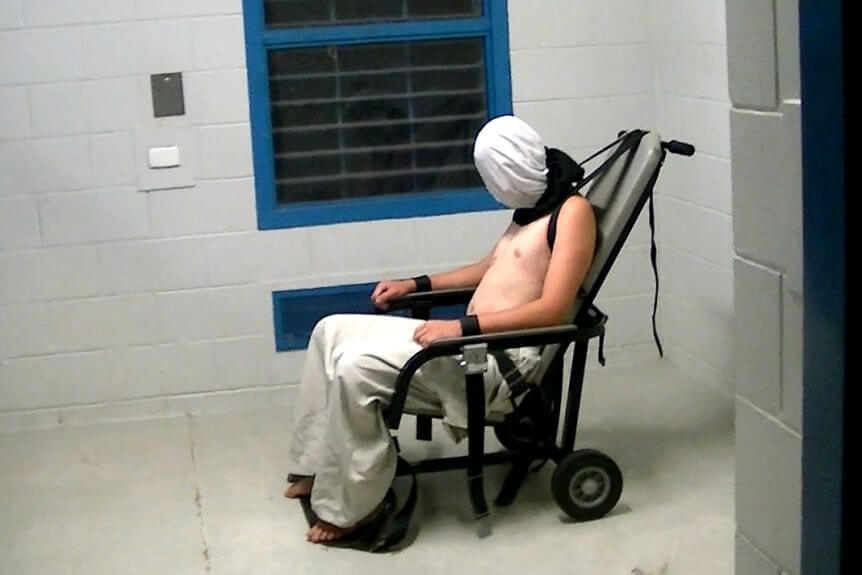 Spit hoods are a mesh fabric hood which is meant to conceal the face and restrain the person. Most often there fixed at the base with a band around the neck.
Authorities placed a ban on spit hoods and restraint chairs in youth detention centres in the NT after a Four Corners report.
The report, which sparked the Royal Commission into the Protection and Detention of Children in the Northern Territory, revealed Australia's dirty secret of excessive force in prisons
The Royal Commission recommended spit hoods and restraint chairs remain prohibited in youth detention centres. However, it did not make recommendations about their use by police.
Government uses COVID as excuse to use spit hoods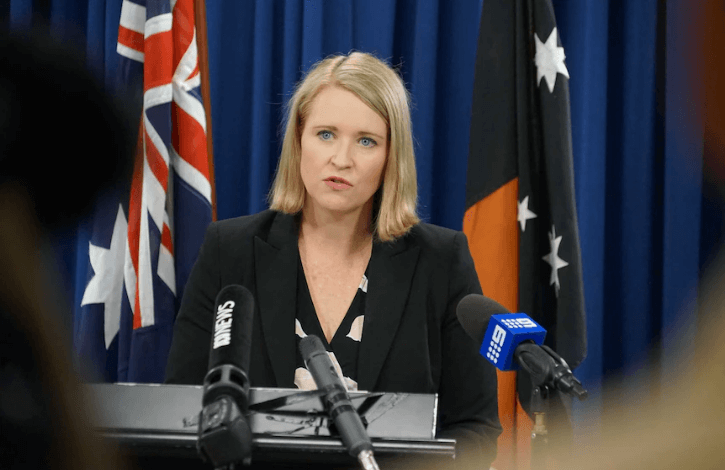 NT Police Minister Nicole Manison said the risk of staff catching COVID-19 strengthened the rationale for using spit hoods.
"Acts of violence against police are unacceptable – especially spitting at them during a pandemic," she said in a statement.
In June 2021, after Northern Ireland ordered more spit hoods during COVID-19, the Police Service of Northern Ireland revealed to Amnesty that the manufacturers explicitly declare that spit hoods provide no protection against COVID-19 spread. They stated that "[t]he product will not prevent aerosols from coughing or sneezing and is therefore not an effective means to prevent Covid-19."
Sarah Holder is senior manager at the NT Council of Social Service (NTCOSS). She said police could use alternative measures of protection against diseases from children in custody.
"In other jurisdictions, they use PPE for police officers […] to protect them against biological contaminants," she told ABC.
"It's our understanding […] that PPE is entirely suitable for protecting police officers."
Medical care needed, not restraints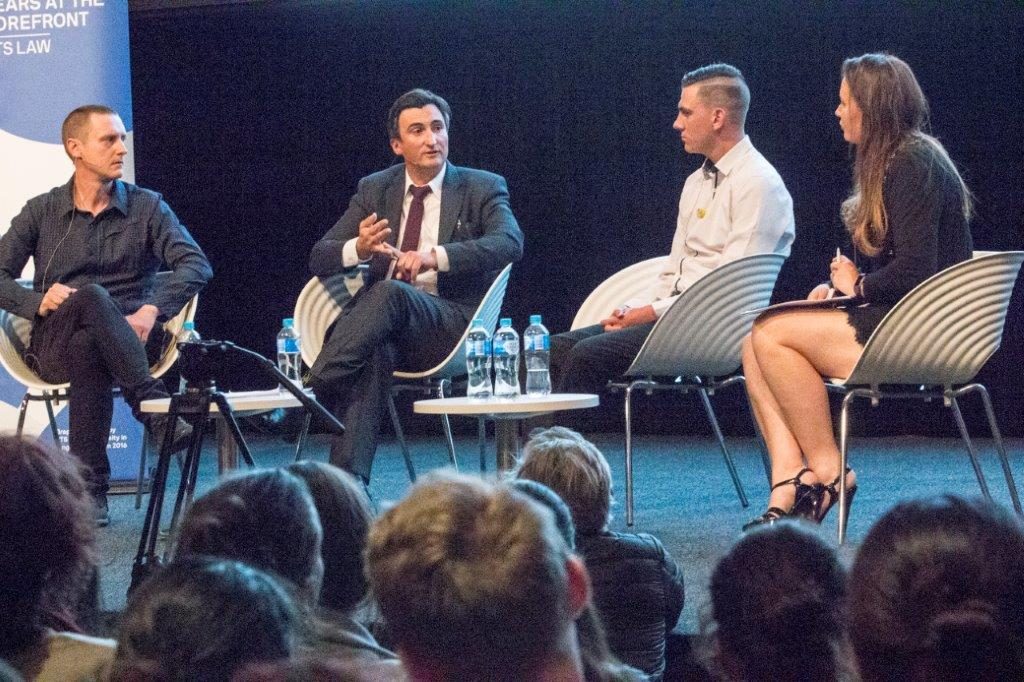 David Woodroffe is principal legal officer at the North Australian Aboriginal Justice Agency. He said it beggars belief the devices were in use on children in any type of custody.
"Inhumane practices are never acceptable, and they're never acceptable in the Northern Territory," he said.
Mr Woodroffe said that it's necessary to consider alternative options.
"Hospitals and other treatment facilities are the best place for children who are self-harming. Not.. spit hoods and restraint chairs," he said.
Lawyer for Dylan Voller, Peter O'Brien outlined the evils of this type of restraint.
"The use of this mechanism is barbaric and contrary to the obligations that Australia has under the United Nations."
"The Royal Commission highlighted the serious issues that arise from the use of such mechanisms of restraint. The impact on a child's capacity for reform and rehabilitation is severely deterimented" he said.
NATSILS's executive officer Jamie McConnachie said, "Spit hoods are dangerous. They're humiliating. It's an archaic practice and they are notoriously involved in black deaths in custody."
"Frighteningly, the use of these techniques still exist, they still legally exist in this country. The reality is that this could happen to any of us," Ms McConnachie said.