A man has been found dead in his cell at Clarence Correctional Centre in Grafton on Saturday morning.
NSW Corrective Services confirmed that the 41-year-old man was the centre's first death in custody.
Grafton Prison: Death in Custody
The man is yet to be identified by Serco, the operator of the jail. They declined to confirm whether the man was Indigenous.
A spokesperson for the company extended their condolences to the family and friends of the man.
Staff found the man unresponsive in his cell around 12:05pm on Saturday and pronounced dead shortly after.
Serco, Corrective Services NSW and NSW Police are investigating, with a coronial inquest required for all deaths in custody.
Anonymous source tips dangerous conditions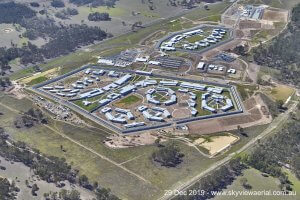 A correctional source told the Daily Telegraph that Clarence Correctional Centre could be considered one of the most "dangerous facilities in the state".
The anonymous person suggested that there is severe understaffing and a lack of resources available to officers.
"No matter the cause of death, questions will be raised by Corrective Services NSW and government monitors should be sent in immediately to assess the situation on the ground," the source said.
"Serco will face a significant fine for a death in custody, as this is a breach of their contract with the NSW Government."
The source said there was no suggestion of the death be related to COVID at this time, but said CSNSW would be able to "get a clearer understanding" once department monitors reported back from the centre.