A NSW Corrective Services officer has been charged with manslaughter after he fired the lethal shots that killed the 43-year-old Wiradjuri man.
Dwayne Johnstone was handcuffed, shackled and running away when he was shot in the back outside Lismore Base Hospital last year.
Johnstone's mother Kerry Crawford-Shanahan told the ABC she was glad someone was being held to account but she had little faith in the justice system.
She recalled how her son was "shot down like a dog in handcuffs and shackles".
"I'll never get over it. I'll never ever. I still think the system is rotten," she said.
In 2020, the NSW Coroner asked the NSW Director of Public Prosecutions to examine the death.
The examination ended in the 57-year-old officer receiving a court attendance notice for the offence of manslaughter.
*Aboriginal and Torres Strait Islander readers are advised that this article contains the image of a person who is deceased*
Events of 15 March 2019 at Lismore Base Hospital
On this day, Johnstone, who suffered from epilepsy, had a seizure in the cells at Lismore Local Court. Two officers accompanied him from the cells to the hospital where he was taken by an ambulance at around 3:30 pm.
He was released from the hospital around 7:30 pm and the officers accompanied him to a prison van nearby.
Johnstone then elbowed the officer and ran across the road. The junior officer ran after Johnstone, however, the other officer yelled at him to get out of the way.
Johnstone was shot in the back.
Questions the coroner might seek to assess was:
whether the junior officer was likely to catch-up to the man who was running away while shackled,
the likelihood that if he got out of their sights would he be easily identified by a search party (i.e. shackled and handcuffed),
and could he have likely caused harm to the community if he got out of their sight? (i.e. handcuffed and shackled).
A Wiradjuri life ended short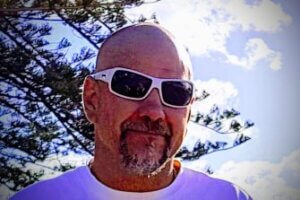 Mr. Johnstone was currently involved in a civil suit against a boys' home for the childhood sexual abuse he received while in their care.
Counsel assisting the Coroner stated, "There is little doubt that those traumas impacted deeply upon Dwayne in his adult life."
Johnstone had a history of drug addiction and minor officers such as property theft, minor assaults and possession or trafficking of drugs. Johnstone had twice escaped custody and was therefore handcuffed and ankle cuffed at all times.
Johnstone was described by counsel assisting the coroner as a "much-loved partner, son and stepson", who was diagnosed with attention deficit disorder (ADD).
In a statement, Dwayne Johnstone's partner Kirsty Pepper noted that he "will be remembered by those closest to him as being an incredibly loving and fun partner, as well as caring friend and family member."
"Nothing can ever bring back Dwayne, but there must be justice and accountability for his death. We hope that the coronial process will provide us with some answers and bring some closure to our family," she said.