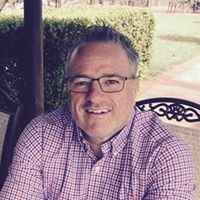 From wealthy Brisbane solicitor to meth addict who shared a house with a career criminal, Nigel Munt has ventured on a long road of redemption. That road has ultimately led him back to practising law.
Munt was a successful partner that owned a quarter-share in firm Trilby Misso, before it was sold to Slater and Gordon. He gained "some millions" from the sale.
His fall from grace was captured after he gave more than $15K to a drug-trafficking enterprise to secure a "reliable" supply of methamphetamine for himself and his partner.
A NSW Supreme Court Judge called it an "example of the utter ruination that befalls those who use (the drug)".
His practising certificate was cancelled and he was banned from obtaining a new certificate for five years.
You can catch Nigel's story on episode four of season two of The Clink, available on Apple podcasts, Spotify or wherever you get your podcasts.