Legal careers with O'Brien Criminal and Civil Solicitors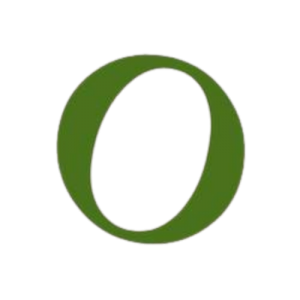 O'Brien Criminal and Civil Solicitors defend people against criminal charges anywhere in Australia, as well as litigating defamation cases, and suing police and other authorities for unlawful conduct. We are a strong advocate for social justice issues and pride ourselves on our pro-bono practice.
We are a growing and dynamic law firm that occasionally has vacancies for people seeking legal careers or administrative opportunities.
At the moment, we have only the following vacancy.
Legal Administrative Assistant – Full time (2 year contract)
O'Brien Criminal and Civil Solicitors is a fast-paced law firm based in Sydney CBD. Our office is looking for an administrative assistant who has experience with general court procedures and is available on a full-time basis.
This is a perfect opportunity for someone who is looking to take their administrative skills to the next level, while gaining exposure to the fields of criminal and civil law.
The successful candidate must have the following:
Excellent client contact manner, accomplished computer skills, commitment to reliability and competency, awareness of confidentiality & team member focus

Strong attention to detail

Strong communication skills both written and verbal

Professional presentation

The ability to plan, multitask and work to tight deadlines

Fast learner

Engage in collective work practices whilst being able to work independently and intuitively.

You will also need to be flexible and have a positive 'can do' attitude.
Being a hybrid role, you will have responsibilities and involvement in all aspects of our Business Services. Some of the key duties will include:
Answering and directing calls 

Distribution and sorting of incoming mail and taking any deliveries

General photocopying duties, including binding and printing

File management and maintenance of an online database and key registers

Maintain a functional, neat and orderly office environment

Undertake other ad-hoc duties and tasks as required

Maintain all office budgets including stationary, couriers, catering and petty cash reconciliation 

Manage facilities including any relocations, car park access, coordinate repairs and maintenance for property and equipment, arranging fire drills and security

Attend to invoicing and debtors 

Liaise with property management 

Compiling monthly practice statistics 

Organise practice meetings and keeping the practice manual updated with new and evolving procedures

Attend to compliance matters
There will be the opportunities to assist with active legal matters for the right person.
Requirements: To be considered for this position, please ensure that you provide a cover letter together with your resume. 
Application procedure: To apply, please email your cover letter and resume to . In your cover letter, please outline your administrative experience and include your earliest possible start date.
Civil Solicitor: position filled
About our firm: O'Brien Criminal & Civil Solicitors is a Sydney-based law firm with a strong focus on social justice, individual freedoms and liberties. The firm practices in criminal, civil and defamation law. Our civil practice is primarily focused on intentional tort litigation including assault, battery and false imprisonment claims, historical abuse matters and fair trading licensing issues. Our firm is recognised for the work that we do on police accountability.
As a firm, we are dedicated to providing quality legal advice and representation enforcing our clients' rights and dignity as well as focussing on the promotion of social change. We see the potential of civil litigation as a mechanism to hold those in power to account, and to champion the rights of our clients.
About the role As Civil Solicitor with O'Brien Criminal and Civil Solicitors you will be working in a small but busy and tight knit team. You will assist Senior Solicitors and have carriage of a number of your own matters.
You will be responsible for:
Client management
Drafting court documents
Drafting correspondence
Attending Court
Liaising with Counsel
File management
Ensuring deadlines are met
Working closely with senior solicitors, associate solicitors and paralegals
Maintaining an accurate and up to date record of costs and fees.
About you It is crucial that you have a passion for civil law and its application in day to day life. Please consider the following criteria carefully, and demonstrate how you address all of these qualities in your cover letter:
1-2 or more years of practice in civil law (desired, but not essential);
Experience working with groups who experience disadvantage;
The ability and inclination to take initiative;
Be resilient (as you will be dealing with sensitive and confronting material);
Have superior written and verbal communication skills;
Be able to work independently and in a team;
Have an eye for details and strategic thinking;
Willingness to learn;
Ability to dissect complex legal issues and apply them to real life scenarios; and
Be respectful, non-judgmental and exhibit a trauma informed approach to client management.
How to apply We are looking to fill this position immediately, so please apply by sending your resume and a cover letter to as soon as possible. If you have any queries about the position, please contact Sarah Walsh on (02) 9261 4281. We look forward to hearing from you.
Contract length: 24 months
Job Types: Full-time, Contract