NSW Police Deputy Commissioner Gary Worboys has come out to say that Police have to be more firm then fair.
"Police have always said that they will be firm but fair. We are now in a position where we need to be much more firmer than fairer," he said.
"Police are just getting a little tired of people that disguise their behaviour around the orders to try and give some legitimacy to it."
However now is a time when police should be using empathy to promote the COVID-19 public health orders. Especially in areas where language, culture and work demands mean compliance may not be at the levels in other demographics.
Police: firm not fair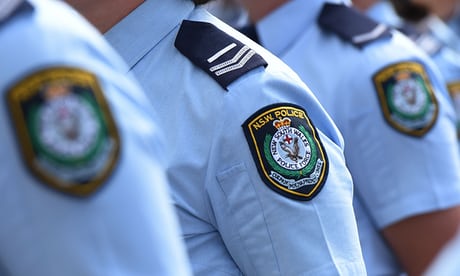 NSW Police have sent out over 100 officers into South-West Sydney to enforce the public health orders. Despite not sending in the same army to more affluent areas.
South-West Sydney is grappling with an outbreak, with more essential workers. Not necessarily more rule-breakers.
South-West Sydney also has a wider variety of languages spoken, giving rise to empathy and explanations, rather than firm handed infringement notices.
The NSW Police have a role to be impartial and fair in all matters. Police are awarded the discretion to give warnings and explain the rules, rather than just slapping everyone with fines.
Premier pushes for honesty, police push for fines
On Saturday NSW Premier Gladys Berejiklian pleaded with the public to "tell the truth" to contact tracers after the announcement of an onslaught of new cases.
Just moments later, NSW Police announced a shit tonne of fines they've issued in the previous 24 hours.
The Premier delivered a somber plea on Saturday urging the public to be honest.
"Please tell the truth from the first minute rather than after repeated conversations, because otherwise, you put your closest family and friends at the greatest risk, and that is something we don't want to see," Berejiklian said.
"Can I please urge people to look inside themselves, to really dig deep into their own consciences and do the right thing, if not for yourself, think about your closest loved ones."
However Deputy Commissioner Worboys was on a different level. Worboys told the media that police handed out 167 infringement notices in one 24 hour period.
The double back has the exact same vibes as the infamous "a thousand blossoms bloom" Bob Katter video. In this video, Federal MP Katter segued from discussing same sex marriage to the death toll exacted by North Queensland crocodiles.
Change.org Executive Director Sally Rugg wrote: "Insane watching Dr. Chant say, 'all humans make bad decisions sometimes,' desperately urging people in NSW to tell contact tracers the truth 'the first time!', only to be followed by [a] Police Commissioner listing all the fines cops handed out to people breaking rules."
In another, The Guardian's Gabrielle Jackson wrote: "This makes no sense. An impassioned plea from the chief health officer to tell the truth followed by a police officer announcing fines."