Not all of those who are given the powers of a Police Officer use those powers responsibly or even legally.
From fraud to rape, there are some officers who have found themselves on the other side of the courtroom, being convicted for various crimes.
Cop sexually abused more than a dozen women
Vaughan Hildebrand has been in jail since 2017 following revelations of an 11-year-campaign of sexual abuse and extortion against 15 women.
He sexually assaulted four victims, including two who were 16, were and he menaced five female police officers.
He subjected one woman to a decade of torment after she had a brief relationship with Hildebrand.  This resulted in him forcing her into public and private sex acts to prevent him from distributing her nude images.
Hildebrand was a serving NSW Police officer during the latter years of his offending.
In September 2019 District Court Judge Robyn Tupman sentenced Hildebrand to an aggregate for all offences of 20 years, with a non-parole period of 15 years to expire on May 30 2032.
However, the District Court will have to re-sentence Hildebrand. This is because the Court of Criminal Appeal found Judge Tupman had made an error in considering Commonwealth offences of using a carriage service to menace on a Form 1 instead of as separate offences. This likely won't significantly affect the sentence.
Convicted of assault, leaving 11yo with broken arm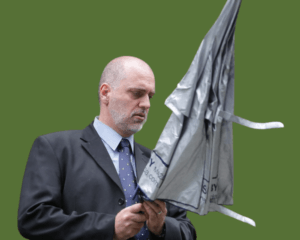 An off-duty Police Officer was found guilty after a bizarre attack on kids cycling through Hornsby Plaza last January.
The 44-year-old officer has since been given reduced duties after he slapped, punched and shoved the children on their bikes. The assaults left one 11-year-old with a broken arm.
Court documents state that three teenagers and an 11-year-old were riding on a nearby mountain bike trail called Old Man's Valley Mountain Bike Trail when they rode to Hornsby Plaza for lunch.
The Court heard that the officer, Daniel Turner, of Potts Hill in Sydney's Western Suburbs, did not break stride following the fall of the 11-year-old. He did not return once to check on the welfare of the children.
The children dialled 000 and followed Turner around until local police arrived.
The officer was convicted of three counts of assault and one count of assault occasioning actual bodily harm. NSW Police demoted him to Leading Senior Constable since the incidents.
Turner recently appeared in the Downing Centre District Court in a bid to reduce his sentence.
The officer's criminal defence lawyer told the court that the officer was driven by a desire to protect his family.
This was rejected by Judge Dina Yehia.
"I am satisfied, having watched the footage, the cyclists didn't present any threat to himself or his family," Her Honour said.
Judge Yehia confirmed the sentence of a 15-month community corrections order and 12-month conditional release order. The convictions would remain in place for the assault occasioning actual bodily harm and a single assault respectively. She reduced the remaining two assaults to a 12-month conditional release order without conviction.
Common assault after touching a colleagues girlfriend
A group of off duty officers were out for a drink when officer Ryan Dare slid his hand inside the baggy jumper of his colleague's girlfriend.
Court documents revealed that Dare thought of himself as best mates with his colleague and younger girlfriend when in actual fact, they only just tolerated him.
Dare began to pester his colleagues by playing with the woman's hair and putting his arm around her. She shifted seats a number of times to get away, the court documents state.
When she was speaking to her boyfriend and another off-duty police officer, Dare came up from behind. The woman offered him a slice of pizza which he refused, before putting his hand up her jumper and touching her ribs for about two to three seconds.
The magistrate convicted Dare of common assault and sentenced him to a nine-month community corrections order. He has lodged an appeal to the severity of the Local Court sentence.
Illegally searching details of an attractive driver
Matthew Price was a probationary officer when he used the restricted police computer system to look up a "hot" woman he met while working.
The woman apparently pulled up behind him to search for directions when Price walked over and introduced himself. The pair exchanged numbers and chatted for a day before Price accessed her personal data.
He was convicted for accessing restricted data held in a computer and placed on an 18-month community corrections order.
Pointing your gun at a colleague? That's a no
Officer Dino Juklen fulfilled his childhood dream by becoming an officer with Parramatta police. But he threw away that dream after pointing a firearm and taser at a colleague to tease him.
Over three incidents, the officer pointed his weapons towards the officer even after the officer told him that it wasn't funny.
"Probationary Constable Baheer asked him why he had done this and Constable Juklen replied 'It makes me feel confident'.''
The court heard he was remorseful and immediately resigned after he was charged instead of waiting to be sacked.
Magistrate Rodney Brender recorded a conviction against Juklen after he plead guilty to three counts of neglecting his duty as a police officer.
"You had no intention of firing it but clearly that's a very foolish thing to be doing and cost you your career with the police in NSW.''
Fraud and illegal weapons
Chief inspector David Brogden pleaded guilty to five counts of possessing prohibited weapons without a permit and dishonestly obtaining property and goods in custody after his deceit caught up with him.
Brogden was the head of the Wireless Technology Command within NSWPF, according to the Daily Telegraph, when police located the firearms at his house. They were investigating him for fraud Brogden after they suspected he was using his police credit card illegally.
Court documents state that he sent over 30 'orders' from his personal email to his work email. These listed the desired items and who it was for.
Brogden would complete an order form in the name of an unsuspecting lower-ranked colleague and approved the purchase before taking the item home with him.
Brogden will face sentencing later this year.
If you have been affected by police action contact O'Brien Criminal & Civil Solicitors on 02 9261 4281 for a free consultation.