Schapelle Corby's half-brother almost took the fall for the boogie board bag that sent Schapelle to an Indonesian prison for 9 years.
James Kisina was 16-years-old when he carried the boogie board bag containing 4.1kg of marijuana through customs.
Kisina spent a night in a Bali cell alongside his older sister but was released the following day.
In an emotional interview with The Clink, Kisina maintained the family's innocence. Kisina emphasised the anger he experienced from the global spotlight, and how the incident left him on his own downward spiral.
"I didn't really care about me. It was going around like, 'Oh, the brother did it'. I don't care. You don't want people talking bad about your family," he told Brent Simpson on The Clink,
"Now thinking, I would have put my hand up for it."
The nightmare begins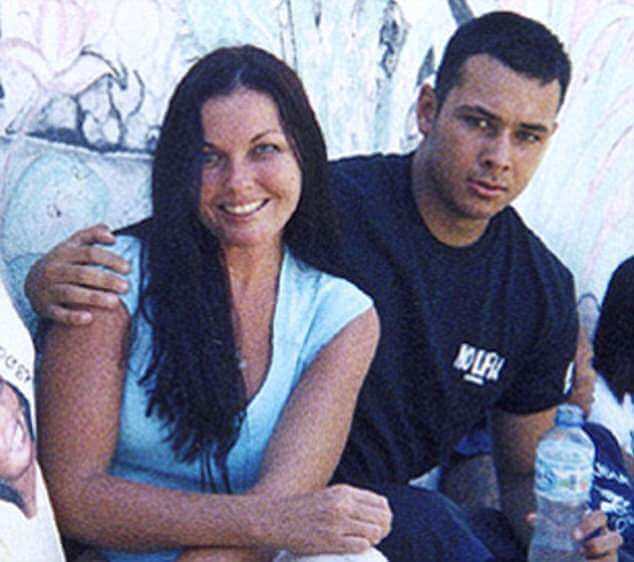 Kisina and Corby travelled with their two friends to meet their sister Mercedes Corby for a holiday in Bali.
Kisina remembers that he collected Schapelle's boogie board bag in a fatigue driven bid to get through customs faster.
"I just wanted to get out of there," he said. "I've thrown the boogie board up… he (the customs officer) has opened up the boogie board bag and Schapelle helped. I walked off, I'm like 'this is going to take ages'. All I saw was Schapelle go back like that, just shocked," he said.
"The customs officers, four of them just left, took the bag."
The group were taken into an interview room where they were questioned by officers for hours.
"First off they were pointing at me, saying 'Whose bag is this?' And then Schapelle's like 'That's my bag'," Kisina said.
Kisina was naïve as to the seriousness of the matter until he and Schapelle spent hours in questioning.
"Schapelle's saying 'No no, he's staying with me, we stay together'. People kept trying to split us up," Kisina said. "I was scared but I was pretty naïve; I was like, 'it's not us man; we're going'…. But that didn't happen."
"She (Mercedes) was like, "James, you both have to go, they are going to take you to another place and you have to stay there until tomorrow, until we get lawyers'."
"We didn't sleep (that night). Very little. I remember just comforting her and she was comforting me."
"If I knew now, I would've said it was mine."
A downhill spiral
When Kisina landed back in Australia, his life took a turn for the worst.
The year after the incident, Kisina was jailed for a violent drug-related home invasion in Brisbane and spent 10 months behind bars.
He was held as a high-profile prisoner and separated for up to two weeks because of his links to his half-sister.
"When I first walked in it was like (the movie) The Longest Yard when Adam Sandler walks in," Kisina said.
"Because it's all over the news … I just see everyone training in the yard and they all just rush up, 'hey you're Corby's brother" or "Corby, hey brother" and the screw's like "don't say nothing, keep walking".
Kisina continued to have run-ins with the law, and in 2015 was fined for possession of cocaine.
Road to redemption
Since his sister has returned home, Kisina has been determined to turn his life around.
After working as a labourer, Kisina has opened a German sausage restaurant called King's Footlong in Loganlea in Brisbane's southern suburbs.
"The reason I was angry when everyone had opinions on my family… back then there was no social media. I can't go around chasing them all up. That's why I've got to succeed," he said.
"They (my kids) are not going to learn the hard way."
Listen to the full interview here, on Apple Podcasts, Spotify or wherever you get your podcasts.
:OBSDrugs: