Domestic Violence and AVO Lawyers
Domestic Violence and AVO Lawyers
A court makes an AVO (Apprehended Violence Order) against you if it believes that another person feels threatened and fears for their safety. This is a time that you may need a domestic violence lawyer.
If somebody is seeking an ADVO (Apprehended Domestic Violence Order) or an APVO (Apprehended Personal Violence Order) against you, you should seek legal advice from one of our experienced AVO lawyers in Sydney.
Restraining orders and other terms
Note that the term in use for an AVO in the United States is restraining order. Many people may refer to an AVO as a restraining order due to the influence of American popular culture. Indeed, these type of orders have various different names even within Australia:
New South Wales (NSW): Apprehended Violence Orders (AVOs)
Victoria (VIC): Intervention Orders
Queensland (QLD): Protection Orders
Australian Capital Territory (ACT): Protection Orders
Northern Territory (NT): Domestic Violence Orders (DVOs)
South Australia (SA): Intervention Orders
Western Australia (WA): Violence Restraining Orders (VROs)
Tasmania (TAS): Family Violence Orders
In some jurisdictions around the world, they use the term no contact order. This prohibits a person from being in physical or verbal contact with a specified person. Whether that is face-to-face or over the phone/internet.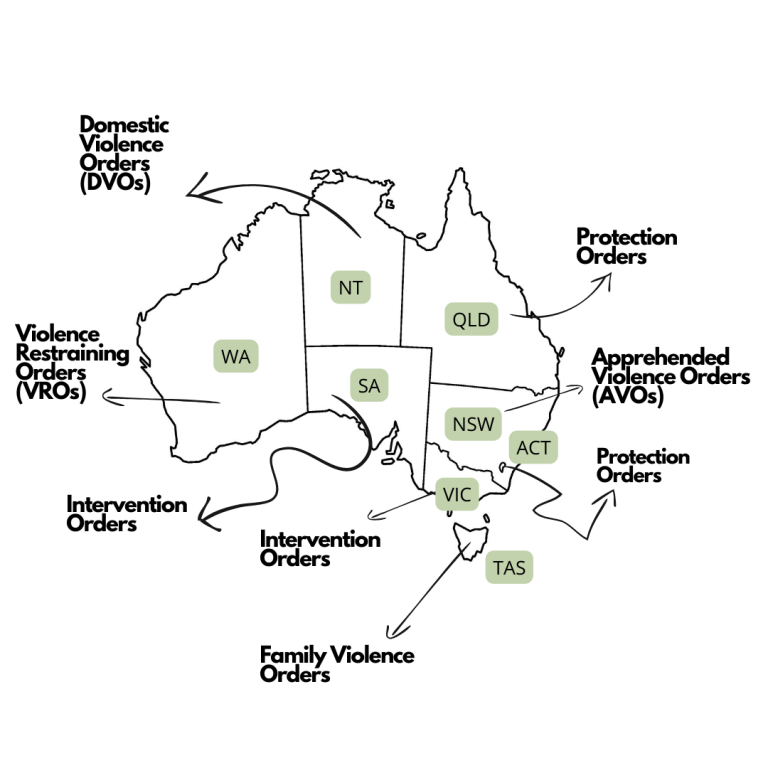 Contact us on (02) 9261 4281 to book a free initial conference with one of our criminal lawyers. They'll review your AVO matter and provide you with advice on your legal options.