Being drunk in public will no longer be a crime in Victoria.
The Victorian government welcomed the release of an independent report to help shape new legislation, to be introduced by the end of the year.
Aboriginal communities have been advocated for this change for a long time, and the recommendation was made in the Royal Commission into Aboriginal Deaths in Custody 30 years ago.
A small slice of justice for Tanya Day
Yorta Yorta grandmother Tanya Day was arrested in 2017 for being drunk on a train. She spent more than two weeks in a police cell where she fell and hit her head, later dying in hospital.
The new report, titled Seeing the Clear Light of Day, is a tribute to the passed grandmother.
The family of Tanya Day welcomed the report.
"As our mum's case shows, police cells are unsafe places and no person should ever be locked up just for being drunk in a public place," they said in a statement released through the Human Rights Law Centre.
"It took the death of our mother for the Andrews Government to commit to repealing laws that should have been abolished 30 years ago when it was recommended by the Royal Commission into Aboriginal Deaths in Custody.
"The Andrews government must now back their words with action and work with Aboriginal communities and organisations to implement the public health response so that no other Aboriginal people die in custody."
Disproportionate effect on First Nations people
Tanya Day's daughter, Belinda Stevens made comments in relation to the decriminalisation that was promised earlier in the year.
"It's not good enough in this day and age that Aboriginal people are targeted by such a racist law," she told ABC Melbourne radio.
"People go to the footy they have a drink and they'll get on public transport and get home, or they'll go to the races and get themselves into quite a state but they are not victims of this law.
"This is why we're glad the commitment has been made because it certainly does affect Aboriginal people more than non-Aboriginal people."
Victorian Aboriginal Community Controlled Health Organisation said that the change was a legacy of the late Ms Day.
"A legacy that will ensure no one else will lose their life in Victorian Police custody for the victimless crime of public drunkenness," acting CEO Trevor Pearce said in a statement.
"This out-dated law is unnecessarily punitive and racist in nature."
The Victorian government admitted the disproportional effect on Aboriginal people, and the need to have this law changed as soon as possible.
"It is clear current public drunkenness laws have caused an unacceptable and disproportionate impact on Aboriginal Victorians and reform is long overdue. We cannot wait any longer to do something about it," a government press release said.
Introduction of sobering up centres
The report makes multiple recommendations, including culturally appropriate social services, prevention strategies and moving intoxicated people to a safe place, rather than a prison cell.
The report was written in consultation with the Aboriginal community, health services, alcohol and drug experts, local government and operators of licenced premises.
The proposed model will include sobering-up centres in Victoria. It would also include a new offence of negligent conduct for police officers who allow an intoxicated person to come to harm in custody and putting strict limits on police discretion to ensure no one ends up in a police cell for public drunkenness.
The report noted places like New South Wales, which decriminalised public drunkenness but didn't put alternative methods in place so many people who would have been arrested for public drunkenness have ended up in police cells for protective custody.
Alcohol and First Nations people
Aboriginal and Torres Strait Islander people are less likely to drink alcohol than other Australians, however, those that do drink at a more dangerous level, according to the Australian Institue of Health and Welfare. The reason behind this is extremely complex.
Generational trauma, family separation, insecure housing, negative experiences early in life, racism, difficulty finding work and stress can contribute to substance problems, according to the Australian Department of Health.
Alcohol misuse and abuse are extremely complex health issues and are best supported by health care professionals, not law enforcement.
O'Brien Criminal & Civil Solicitors support the decriminalisation of public drunkenness and the establishment of culturally appropriate sobering up centres. We would urge the NSW Government to follow suit to create sobering up centres for those who would usually be detained under protective custody orders.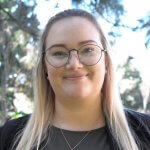 Sarah is a civil solicitor who primarily practices in defamation, intentional torts against police, privacy and harassment.