It took four days for the results of a swab from a man in a NSW prison to return a positive result for COVID-19.
However, by that time, he had left Bathurst jail and returned home to Walgett in the state's north-west. He also stopped in Dubbo on his way through.
This delay meant that COVID-19 was likely circulating in vulnerable Aboriginal communities.
"It's really a bomb going off"
The idea of a COVID-19 outbreak in our state's prisons sends shock waves to families and friends of those inside.
Justice Action co-ordinator Brett Collins told the ABC that he has deep concerns about the state's prisons.
"The moment that the infection gets inside any of the prisons it's really a bomb going off," he warned.
Mr Collins said social distancing in a prison was almost impossible for inmates, with two to three people in a cell "the size of an average bathroom".
Mr Collins has urged the State to consider deploying the rapid testing kits as a priority.
"Even if it's not a perfect result, [to have a result which] happens immediately, I think that's absolutely essential," he said.
A potential outbreak looms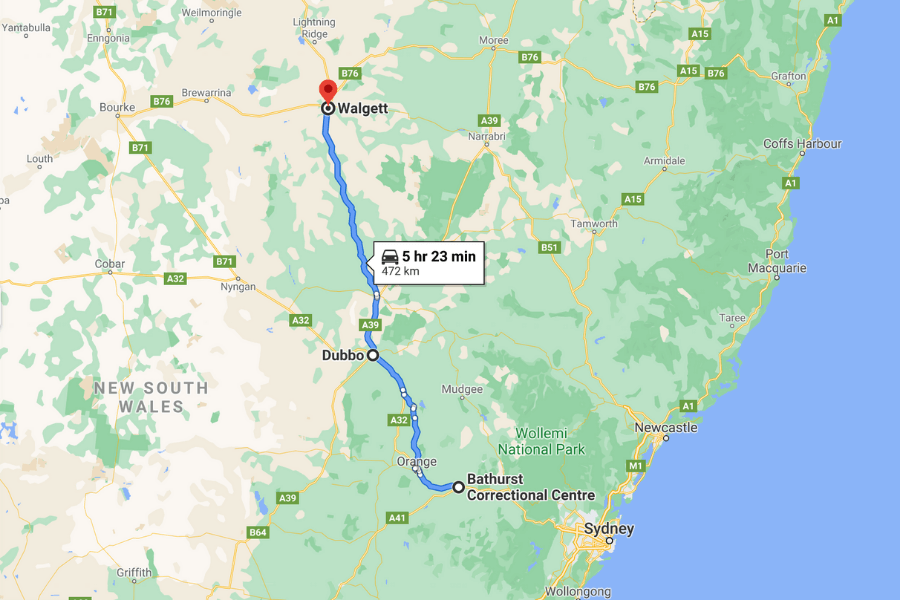 The 27-year-old man tested upon his entry to the Bathurst Correctional Centre on Saturday afternoon, as a standard precaution for all new admissions.
Now, a second inmate has tested positive for the virus. The 29-year-old man is thought to have picked up the infection in Dubbo. He gave a swab on his arrival to the prison in Wednesday.
The man is now in a single cell awaiting results and contact tracing was already underway.
Consequently, Bathurst jail remains in a precautionary lock down.
Mr Collins labels the series of events "extremely dangerous".
"It's not surprising at all that it's happened here in New South Wales," he said.