*This article contains images and names of an Indigenous person who passed away*
A 16-year-old Indigenous boy from Sydney's south-west died on Sunday after the trail bike he was riding collided with an unmarked police car.
Jai Wright passed away after suffering head injuries from the collision.
"A really loving boy"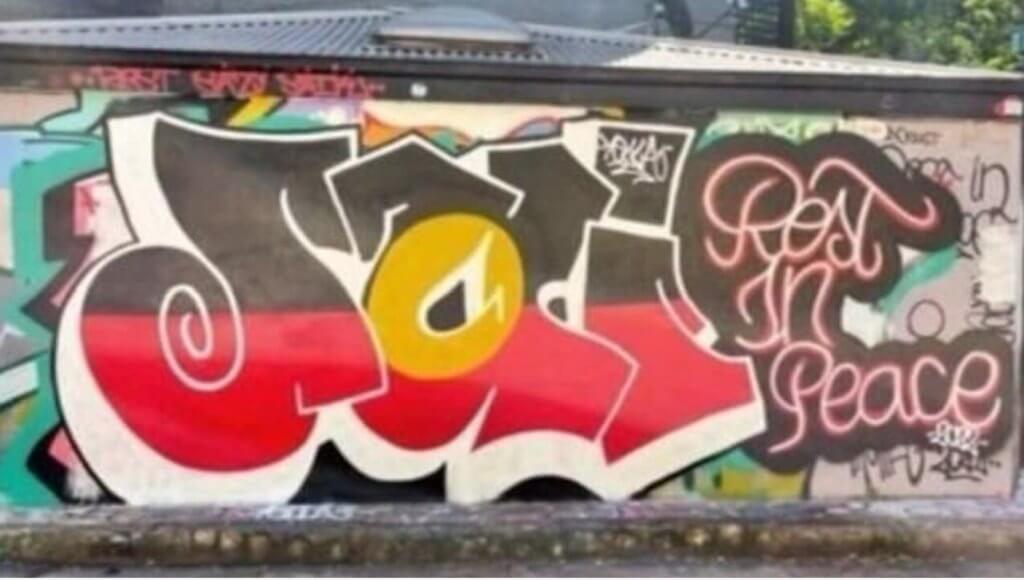 Jai was studying to be an electrician before he passed away.
His father described him as "a really loving boy".
"Everyone wanted to be around him. He was funny and quirky," said his father Lachlan Wright, who is the operations manager at Tharawal Aboriginal Corporation.
Mr Wright said that his son grew up a Rabbitohs fan and his parents named him after family member Jai Jago. Jago was a promising South Sydney Rabbitohs NRL junior before his murder in 2003 at just 18.
Jai Wright was an eager and a hardworking kid, said his father. He had just finished year 10 and started his apprenticeship to become an electrician.
"He got the job on a Thursday and started on Monday. He could have had time off, but he was really excited," Mr Wright said.
Conflicting stories as to manner of death
The exact nature of the collision is yet to be determined with Jai's family receiving conflicting information.
NSW Police stated in a press release that "a collision occurred between a police vehicle and a trail bike near the intersection of Henderson and Mitchell Roads, Eveleigh". "
The male rider of the trail bike was taken to Royal Prince Alfred Hospital (RPA) in a stable condition for treatment," the statement continued.
Mr Wright told the SMH that he spoke to an officer after speaking with the doctors and nurses at the RPA. The officer told him that Jai was riding in the bike lane when he collided with the unmarked police car.
"They said that Jai was riding the motorbike up Henderson Road, he was riding down the bike lane and an unmarked police car, that was travelling in the opposite direction to Jai, pulled in front of him and Jai hit the car."
Jai's mother and Mr Wright said they later spoke with a senior police officer investigating the incident. He told them that "at no stage was there any pursuit".
Mr Wright said that the investigating officer told him that Jai first hit a bump, which caused him to crash.
"The person riding the bike was riding down the bike lane of Henderson Road and said he was going very fast," the officer told Mr Wright.
"He went over a bump and lost control, went airborne, and ran into the unmarked police car that was parked behind the Uber".
Boy's father confronts police about incident
Mr Wright confronted the officer about the conflicting stories.
"I said to him, 'The boss was just down here and told us a completely different story to what you're telling us now' … It was really dismissive. All of us were shocked."
They asked police if they could see the police notes and footage of the incident. Mr Wright said that police declined.
On Sunday, NSW Police told the SMH they were unable to comment on the details of the incident as it was part of a critical accident investigation.
Fatal police pursuit or accident? History repeats: in 2004 another Aboriginal boy died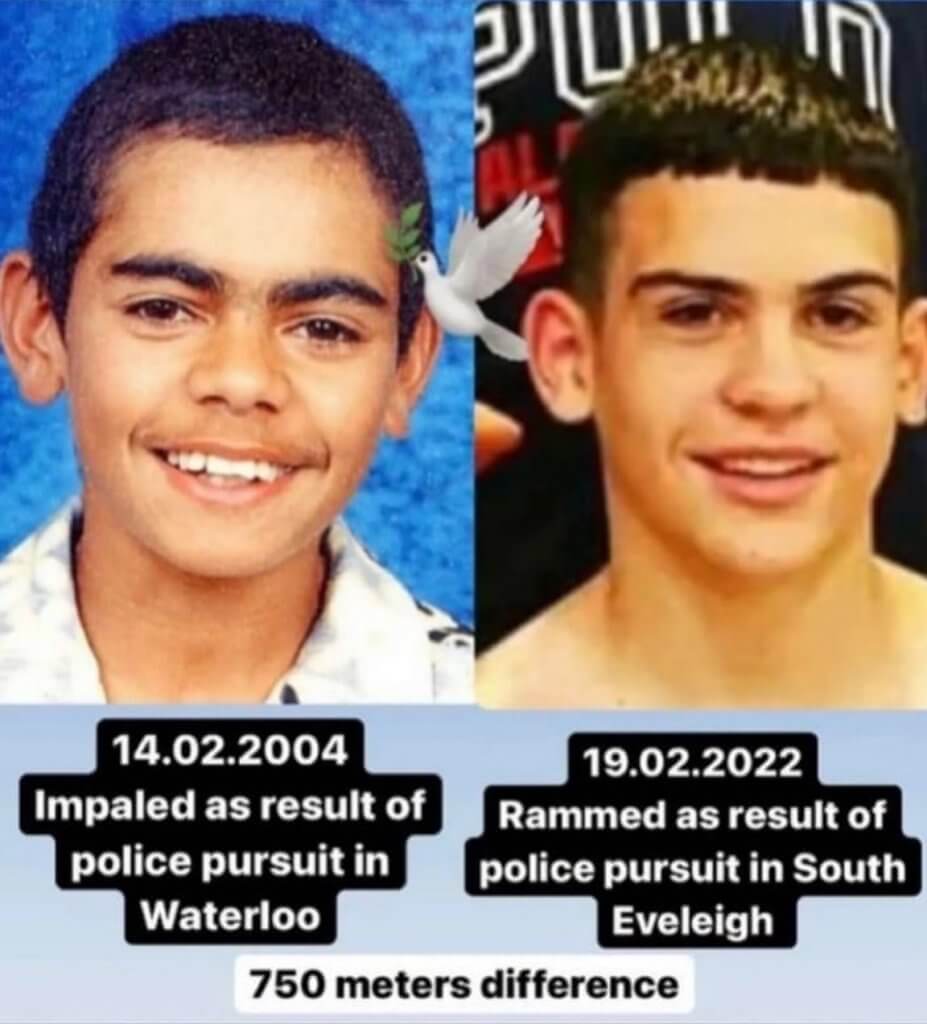 As tributes flow for Jai, people are making a link between his death and that of TJ Hickey, another Aboriginal boy who died being followed by police. The two deaths occurred 750m apart, 18 years later.
In 2004, 17-year-old TJ Hickey died after being impaled on a fence after police followed him on his bike.
The circumstances surrounding Thomas "T.J." Hickey's death are in dispute.
TJ rode his bicycle downhill while a police vehicle patrolled the nearby area. According to NSW Police, he collided with a protruding gutter. This collision flung him into the air and impaled him on a fence outside a block of units in Waterloo. Police officers at the scene administered first aid until New South Wales Ambulance officers arrived.
There are differing accounts of TJ's last moments. Some assert that the back tyre of the bike was hit by a police vehicle, which threw TJ onto the fence. The two officers in Redfern 16 neglected to mention they'd mounted the curb and drove down the path in their incident reports.
During the coronial inquest that took place just months later, then NSW State Coroner John Abernethy found that the officers were following the boy down the path just moments before his death, but they weren't pursuing him.
Abernethy labelled the death a "freak accident". And the coroner did so against a intensely political backdrop. That saw both NSW Labor Premier Bob Carr and Australian Liberal Prime Minister John Howard publicly asserting that there was no evidence that a police pursuit happened.