The Government has handed stronger powers to telecommunication companies in an effort to halt rising cases of scam texts and calls.
The new regulatory powers come after heightened concern over the threats imposed by an increase in malicious activity.
However, the new provisions won't affect unsolicited messages from political parties like the United Australia Party.
Scammers targetting through scam texts in recent months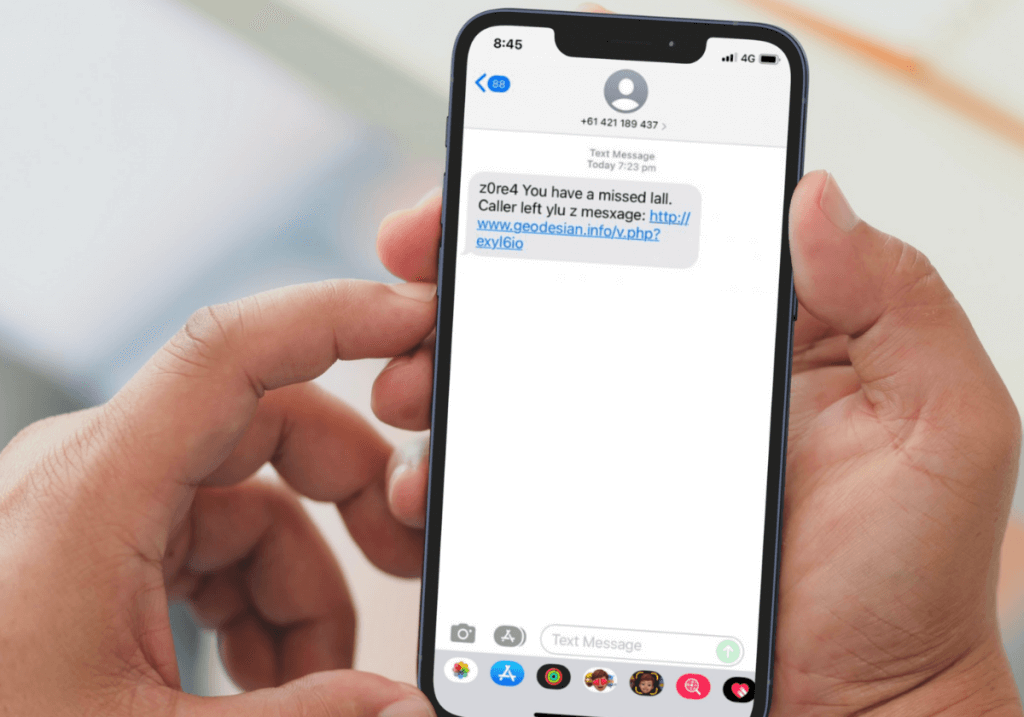 SMS and phone scams reported to the Australian Competition and Consumer Commission's Scamwatch doubled this year. The scams resulted in $87 million in losses.
Some have also raised concerns that culturally and linguistically diverse communities are increasingly falling victim. As well, people from Indigenous communities are particularly susceptible.
There were 59,875 reports of scam text messages alone, with a loss of more than $8 million. This is compared to 32,336 reports in 2020 amounting to $3 million.
Communications Minister Paul Fletcher said the changes would give telco the powers to not only identify but also to block scam messages.
"We know this is a very significant issue that affects many Australians," he told reporters in Canberra.
"The fact is we're dealing with organised criminals – mostly located overseas – that are pumping out calls and texts at volume at significant volume."
Telstra CEO Andy Penn said the telco companies had witnessed a "very significant increase in the level of malicious activity".
"What this initiative does is it enables us much better access to the data that we need to use with algorithms and artificial intelligence engines to better identify those SMSes that are malicious," he told reporters.
No changes to political communication
However, those pesky texts from Clive Palmer's United Australia Party are yet to face any sort of ban. The communications minister cites constitutional concerns.
"I would draw a distinction between the issue that we have here," Fletcher said.
"We need to think carefully about the implied freedom of political communication."
On the other hand, Labor has urged even stronger action against the threat posed by scammers. The Opposition party says if elected, it would set up a National Anti-Scam Centre as a "one-stop shop" for people to report their concerns.
Palmer's texts have pushed misinformation about COVID-19, raising concerns about the unsolicited messages.
The Therapeutic Goods Administration (TGA) has alleged the party's messages have breached copyright and demanded that it stop distributing the content that "could be seriously misleading".
In conclusion, if you receive a text you don't recognise, delete it immediately. Additionally, do not open any links you do not recognise.
To see some examples of current scams visit the Scamwatch website.