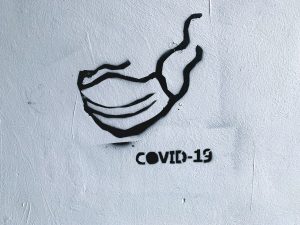 Young men from poor suburbs and towns with high Aboriginal populations were more likely to be fined for breaking COVID-19 lockdown rules.
There were 1427 fines and charges issued for breaking the public health orders from March 17 to June 28 of this year.
The Sun-Herald used freedom of information laws to obtain the details of the charges.
The top five suburbs where people who received fines resided were Mount Druitt, Liverpool, Green Valley, Blacktown and Redfern, the first four being in Sydney's outer west or southwest.
Covid-19 fines meant to help stop pandemic
The COVID-19 fines were $1000 a pop and were mainly issued in lower-socio-economic areas.
Mount Druitt had 19 cases during that period of time, and police issued 77 fines. Kempsey had two infections, with 28 fines and charges issued.
Meanwhile, Mosman, on Sydney's Lower North Shore, had 41 infections during this period, with 0 fines issued. Bondi, in Sydney's Eastern Suburbs, had 112 confirmed cases, with only 16 fines issued – despite the public outcry from overcrowded beaches.
Coincidently, Mount Druitt and the rural town of Kempsey have higher indigenous populations than the state average. Mount Druitt has a 6.8 per cent Indigenous population, and Kempsey has 13.5 per cent.
Professor of Epidemiology at UNSW, Mary-Louise McLaws told the Sydney Morning Herald that police had an important role to play in the pandemic.
"Outbreak managers will get the most benefit if the police target hotspots and those that are living in hotspots need to be advised overtly that this is what will happen," she stated.
However, from these statistics, it seemed this wasn't the case.
The postcodes in the bottom 10 per cent of socioeconomic status accounted for nearly 20 per cent of the fines, which wasn't in line with the State's hotspots.
Legal academic at UTS Elyse Methven told the SMH that Blacktown has higher crime rates and therefore it's "possible that police were following their usual patterns of policing".
Young people received the most COVID-19 fines
Younger people were also more likely to receive a fine with the median age of a fine recipient was 27.
Professor McLaws told the SMH that this was likely to do with young people being in insecure jobs across multiple workplaces and being out socialising. She also called for public health messages to be on mediums that young people would actually watch. Communication on TV and newspapers rather than on social media was "setting them up for failure".
Concern for police discretion in issuing COVID-19 fines
Redfern Legal Centre Police Accountability Solicitor Samantha Lee told the SMH that this discretion can have a detrimental impact on vulnerable people.
Ms Lee expressed concern that police may be using COVID-19 fines as a pretext to stop and search people, and also as a "tag on offence" where the fine is tagged onto another fine or charge even without breaching the public health order.
If you can't pay the $1000 fine, enforcement fees can be added on top of this as well. Your drivers licence could be taken away, your property could be sold, the Government could garnish your bank accounts, take you to a court or even require community service.
If you received a fine from NSW Police and cannot pay it, contact O'Brien Criminal & Civil Solicitors and we can assist you to discuss your legal options including arranging alternate options to repay the fine.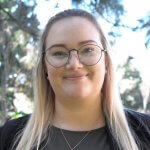 Sarah is a civil solicitor who primarily practices in defamation, intentional torts against police, privacy and harassment.