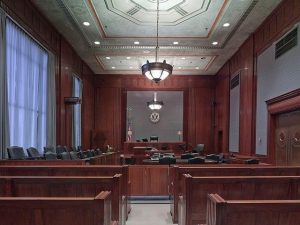 A recent defamation case in the NSW Court of Appeal held in the favour of WIN News after a city council manager sued the media company over a report of his termination.
Roger Bailey was the General Manager of Lithgow City Council ("the Council"). On 19 October 2016, a majority vote of the Council terminated his employment.
The following evening, WIN-TV televised a news item about the termination. The company also posted the item to its Facebook page.
It stated that "discontent and lack of morale amongst staff have been blamed for the sacking of Bailey". Also it said that "according to Council, there have been a number of allegations of bullying and intimidation from Bailey which contributed to the group's decision."
Plaintiff appeals after primary judge finds in favour of WIN TV
The primary judge found that the news report did not convey the imputation that Bailey had bullied and intimidated Council staff.
Bailey appealed, and the Court of Appeal had to decide two things:
Whether the news report conveyed the imputations that Mr Bailey bullied and intimidated staff; and
Whether the defence of qualified privilege was made out. In this, the sole issue being whether publication was reasonable in the circumstances.
Outcome of the defamation appeal
The Court said that the ordinary reasonable viewer would infer that the allegations of bullying and intimidation by the appellant were substantive because a majority of Councillors had voted to terminate his employment.
In relation to qualified privilege, "The journalist who prepared the news report had sufficient information to justify its publication, had good reason to believe in the truth of the imputation that was conveyed and made reasonable attempts to give the appellant an opportunity to present his side of the story. Those findings, together with the unchallenged findings of the primary judge, demonstrate that the respondents' conduct was reasonable in the circumstances: [1], [8], [90]-[94], [106]-[139]."
If you have suffered from defamation, or have been accused of defamation, contact O'Brien Criminal & Civil Solicitors on 02 9261 4281 or