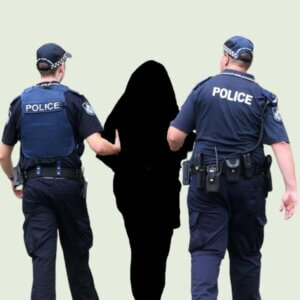 If you've been convicted of a serious drug offence at least once in the last ten years, you could be put onto a new pilot scheme allowing NSW Police to stop and search you, your car or your house at any time.
The Drug Supply Prohibition Order Pilot Scheme Bill 2020 ('Bill') is based after the highly problematic Firearms Prohibition Order. Both orders work on the basis that if you've committed a crime in the past, your rights to liberty and procedural fairness ought to be denied, even after serving your time.
The bill was introduced on 20 October and sets up a two-year pilot program to be run through four area commands:
Bankstown,
Coffs-Clarence,
Hunter Valley
and Orana Mid-Western.
Instead of investing resources into the rehabilitation and diversion from criminal justice for those previously found guilty of drug offences, this bill enacts for police to continuously harass and monitor people who have already served their time.
The War on Drugs continues from the Berejiklian Government
The Berejiklian Government has labelled this a step in the right direction, while drug possession/use charges remain high.
"Community safety is the highest priority of the NSW Liberals & Nationals Government, and I want convicted drug dealers to know that they will have nowhere to hide if they want to prey on, and profit from, the people of NSW," said Premier Gladys Berejiklian.
The consistent campaign of the 'war on drugs' has made no real changes on drugs in NSW.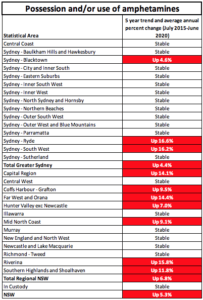 In the last five years, there is no region in NSW where drug use has decreased. In regions such as Ryde in Sydney, the Riverina and Orana, ice use has gone UP roughly 15% in the last five years. In Sutherland in Sydney's south, drug use other than that of ice has gone up roughly 37%.
Former ice user Paul Viney, details how the criminal justice system does nothing for those involved in drugs.
"Jail was basically a waste of time," he told the ABC in January.
"It is a complete waste of life. There's nothing you're given to do that will help you in the future."
Paul told the ABC that drugs were available inside prisons at any time.
There pleads a strong question as to how the insidiously cyclical nature of drugs in the criminal justice system is actually making society better.
More discretion = more problems
The legislation, if passed, would likely create more legal problems than drug crimes it would resolve.
The bill allows any officer to detain and search a target without a warrant, enter and search their premises or vehicle that they own or control. The powers can only be executed to ascertain whether a target is involved in drug crime, however, this discretion is so large it's hard to see it actually being adhered to.
The powers can also only be executed in the pilot areas. There's a real question as to whether this may just make these offenders move into different areas not affected by the pilot program.
To become a target of this scheme, you have to be over 18 and convicted of a serious drug offence within the last 10 years. Unlike a Firearms Prohibition Order, to be a target a police officer has to apply to a magistrate – rather than the police commissioner. However, the target of the order doesn't need to be told about the order and is not allowed to make submissions.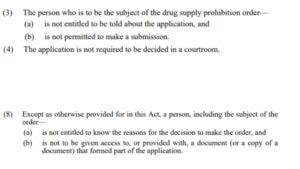 Infringement of civil liberties
The obsession with the ineffective war on drugs is slowly eroding the civil liberties of citizens.
From the strip-searching of children at music festivals to police assaults and unlawful arrests, the NSW Government has done nothing to secure the civil rights of citizens nor protect the community from harmful drugs.
Constant surveillance and inevitable searches not only encroach on the person's civil liberties but their emotional welfare too.
In 2015, a report by the NSW Ombudsman on the similar Firearms Protection Order found that a whopping 642 searches were carried out with no result. Only 8 people were found with other illegal items irrelevant to the scheme and 18% had no history of any kind of a criminal conviction.
These types of orders, in practice, often only affect the low-level users and dealers and are unlikely to have any impact on countering the drug trade.
On balance, the orders are more detrimental to the community than helpful.
O'Brien Criminal & Civil Solicitors urge the NSW Government to re-think their overzealous approach to drug laws and suggest justice reinvestment, listening to the voices of the people that these laws affect.