NSW Roads Minister Rob Stokes has confirmed that the NSW Government is "listening" to community feedback after the Premier flagged returning warning signs for mobile speed cameras. The mobile speed camera signs have been missing for just over a year.
"The Premier is anxious to make sure that we take the community with us in any road safety issue," Mr Stokes told 2GB's Ben Fordham.
"We are listening very much to what the community is saying," he said.
Former roads minister slams sign removal
Warning signs were removed from mobile speed cameras in November 2020, despite outrage from across the community.
The NRMA argued the warning signs acted as an educational tool.
"The warning signs also crucially display the speed limit where they operate, which enables motorists to check their speed. This helps reduce confusion as drivers often find themselves in areas where they may not be aware of the speed limit, or where the speed limit changes frequently," the NRMA said in a statement.
Between November 2020 and June 2021, the NSW Government had issued almost $24 million in fines.
In one month alone, NSW had raised $6.33 million in fines following the removal of the signs.
Then NSW Transport Minister Andrew Constance stood by his Government's decision, stating the changes would be life saving. He repeatedly referenced secret modelling from Monash University in Melbourne to justify having the signs removed. He states that the modelling shows it would save 34 to 43 lives per year.
Perrottet considers re-instating mobile speed camera signs
NSW Premier Dominic Perrottet confirmed he has been "looking at" the issue "for a while" marking his first public comments on the issue since taking office.
Perrottet praised the work of former Roads Minister Duncan Gay, and said he would look at the issue.
"(Mr Gay) had a great perspective, a sensible perspective on things," he said.
"I appreciate his ­wisdom and counsel and I can assure you the NSW government is looking at it," he said.
Additionally, Labor roads spokesman John Graham said Mr Gay's evidence had brought "common sense" into the debate around warning signs.
"Now the government needs to listen," he said.
"We want the signs back."
If you are facing a fine or criminal charge for speeding, then contact our traffic lawyers today.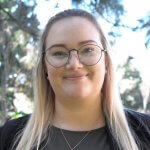 Sarah is a civil solicitor who primarily practices in defamation, intentional torts against police, privacy and harassment.