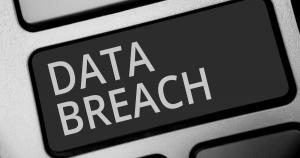 More than 150 people have had their personal email addresses leaked after complaining about the use of capsicum spray against protesters at a Black Lives Matter rally in Sydney. The protesters were kettled into Central Station were they were pepper-sprayed by NSW Police officers.
Last week, writer and artist Samuel Leighton-Dore tweeted that an officer had accidentally attached the personal email addresses of around 150 people who had lodged complaints against NSW in relation to the pepper-spraying incident at Central Station following a black lives matter protest. The tweet was as follows:
So the @nswpolice just forwarded me, accidentally I assume, the names and emails of every person who complained about the Central Station incident. Felt like a significant data breach, so I called up to suggest an OAIC report, and they hung up on me. Yo @GladysB pick up your kids

— Samuel Leighton-Dore (@SamLeightonDore) August 13, 2020
Victims of the data breach state they have not been contacted about the breach and are considering taking the matter to the NSW Information and Privacy Commissioner, according to The Guardian.
Alisdair Bates had his details leaked by police and told the Guardian that he was concerned for other complainants who may be more vulnerable.
"I'm lucky enough to feel comfortable about talking to you about it but there are obviously a lot of people who aren't as fortunate. Indigenous activists, members of the queer community, people of colour. Understandably some of the people who lodged complaints have had pretty dreadful interactions with the police [and] I don't feel like it's hyperbolic to say that lists of the civil population who complain about excessive force by police generally aren't viewed favourably in history. It's pretty scary stuff," he told The Guardian.
O'Brien Criminal & Civil Solicitors have taken instructions from several people who were affected by Police actions at the Black Lives Matter rally and vigil on Saturday 6 June 2020. If you were involved or directly affected by this incident, call us now on (02) 9261 4281.