NSW Police are now offering $1 million for information relating to the disappearance and suspected murder of Sydney heiress Juanita Nielsen.
Forty-six years ago, Ms Nielsen disappeared after being last seen in a Kings Cross nightclub run by notorious underworld crime boss Abe Saffron.
It is widely speculated she was kidnapped and murdered because of her anti-development and anti-corruption campaigns.
A life dedicated to activism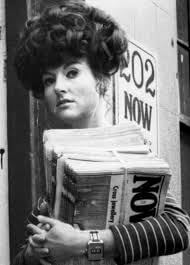 Juanita Nielsen was allegedly murdered in 1975 for taking a stand against overdevelopment, illegal gambling and corruption.
Ms Nielsen was the granddaughter of Mark Foy, the legendary retailer whose department store now fosters the Downing Centre Court complex.
In the 1970s, Sydney was suffering a plague of corruption with dollars seeping into and out of the pockets of cops, politicians and property developers. Juanita Nielsen, using her small self-published newspaper, waged battles against the developers who wanted to bulldoze heritage buildings to erect apartments.
An ongoing dispute between squatters attempting to save heritage buildings and developers resulted in many altercations. These led to crimes including arson and kidnapping.
An abduction attempt of Ms Nielsen failed when her friend answered her door. However, four days later Ms Nielsen disappeared forever.
She was last seen in the Carousel Club, a nightclub run by an associate of an underworld figure. That associate was paid $25,000 not long before her disappearance by the developer at the centre of the fight, supposedly for the purchase of a Bondi club.
A case run cold
A coronial inquest in 1983 found that the missing heiress had likely died however her remains have never been found.
After more than four decades, her family wants to be able to give her a proper burial.
Her cousin, Francis Foy, has appealed to the public for any information.
"Juanita was very much loved by her family and very much missed," Foy said on Monday. "Her disappearance and the unknown of what happened to her caused incredible pain for her family."
During initial investigations, police uncovered a plot to kidnap Nielsen four days prior to her last known sighting.
Police arrested and charged three men with conspiracy to kidnap in 1977. Two were subsequently convicted. However, no charges have ever been laid over her later disappearance.