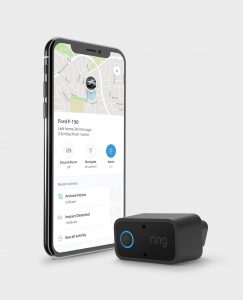 Amazon is introducing a new gadget that starts recording when you are pulled over by the police. The dashcam or carcam activates on voice command, capturing interactions with law enforcement.
"Alexa, I'm getting pulled over" is all you'll have to say for the dashcam to activate the Ring camera. Alexa, the Amazon automated personal assistant, then tapes audio and video of the interactions and uploads them to the user's cloud.
The company Ring, a subsidiary of Amazon,  released the details of the gadget in a blog post.
"Traffic stops can be a time when having video is important, so that everyone remains on their best behaviour," Ring's head of mobile products, Nathan Ackerman, told CNET. "So, we developed a feature to support that."
Once activated, the cam will also send a message to all contacts set up in the system to be notified that the person has been pulled over.
While the technology is not new, the automation is, and will hopefully provide for more accountability of police officers in the line of duty.
It also monitors for car break-ins and sends real-time alerts to owners.
The gadget costs roughly $285 AUD and will likely be available sometime in 2021.