The Government is considering radical reforms to the National Disability Insurance Scheme (NDIS).
The proposed changes would see those with acquired brain injuries and fetal alcohol spectrum disorder face removal from the funding. The changes would also reduce the avenues of appeal for participants.
The Sydney Morning Herald and The Age have obtained a confidential 300-page draft of proposed legislative changes to the NDIS. The document includes hundreds of comments from senior decision-makers within the National Disability Insurance Agency, which administers the scheme, raising concerns over proposed changes.
Acquired Brain Injury and Fetal Alcohol Spectrum Disorder
The notes reveal that bureaucrats argued over the definition of "psychosocial disability" and the exclusion of cognitive impairment. They warned it would lead to the exclusion of young children with intellectual disabilities, fetal alcohol spectrum disorder and acquired brain injury. Another note says: "Our preference is to have a definition of disability and/or additional rules to clarify condition that wouldn't necessarily meet the disability criteria".
Fetal Alcohol Spectrum Disorder (FASD) is the term for severe neurodevelopmental impairments that result from brain damage caused by alcohol exposure before birth.
Although the use of 'fetal' may imply that it only relates to babies, FASD has lifelong consequences. Diagnosis can occur in children, young people and adults.
The prevalence of FASD in Australia is somewhat difficult to determine, as there is a lack of accurate research data across all population groups.
It is known to occur in both the Indigenous and non-Indigenous populations. However, studies have found higher rates among Indigenous Australians. Such findings are consistent with what is currently known about the harmful pattern of alcohol consumption in some Indigenous communities due to colonisation. Indigenous Australians are less likely to consume alcohol than non-Indigenous Australians. However, those Indigenous Australians who do are far more likely to consume alcohol at harmful levels.
Prevalence estimates of FASD in Indigenous communities are higher than those reported for the wider community. Most researchers agree that the difference reflects other factors such as socioeconomic status, drinking patterns and differences in diet.
Plans to limit appeals put to bed
The plans also considered removing the contentious "reasonable and necessary" test for the provision of support. This could have impacted thousands of Australians and it led to warnings from advocates that it would render the program "unsustainable".
A spokesman for NDIS Minister Stuart Robert last night ruled out the removal of the term "reasonable and necessary" from final legislation. However, he would not comment on whether it had been canvassed. Also, the spokesman would not comment on any of the other changes to the NDIS proposed in the 300-page draft legislation.
A coalition of 20 disability organisations issued a statement earlier this month warning the step could lead to false comparisons between individual NDIS participants.
"While we all want greater consistency, we are very concerned this increasingly automated process will not adequately consider individual need and circumstance," their statement read. "This is not the NDIS we fought for. These changes will fundamentally alter the individualised and personalised nature of the NDIS."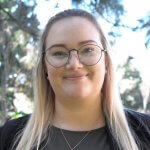 Sarah is a civil solicitor who primarily practices in defamation, intentional torts against police, privacy and harassment.