Senator Lidia Thorpe will be delivering the 2020 Juanita Nielsen Memorial Lecture tomorrow evening (Tuesday, December 15, 2020).
Gunnai-Gunditjmara woman Lidia Thorpe is an activist and Greens Senator in Victoria. Ms Thorpe is the first Aboriginal Senator from Victoria and the first Aboriginal woman to sit in the Victorian Parliament.
Before entering Parliament, Lidia Thorpe was the managing director of Clan Corporation, a sustainable housing and renewable energy business. This company specialised in catering to remote Aboriginal communities.
Ms Thorpe has also been the chair of the Victorian NAIDOC Committee; the Aboriginal employment adviser for the Municipal Association of Victoria; and project manager with the East Gippsland Shire Council.
The memory of Juanita Nielsen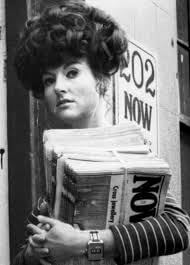 Juanita Nielsen was allegedly murdered in 1975 for taking a stand against overdevelopment, illegal gambling and corruption.
The Juanita Nielsen lecture series was initiated by former NSW Greens Senator Lee Rhiannon in 2011. This was in order to commemorate her life and encourage the recognition of women in public life who are standing up on issues that matter.
This year marks 45 years since Nielsen mysteriously disappeared in Kings Cross in Sydney.
Ms Nielsen was the granddaughter of Mark Foy, the legendary retailer whose department store now fosters the Downing Centre Court complex.
In the 1970s, Sydney was suffering a plague of corruption with dollars seeping into and out of the pockets of cops, politicians and property developers. Juanita Nielsen, using her small self-published newspaper, waged battles against the developers who wanted to bulldoze heritage buildings to erect apartments.
An ongoing dispute between squatters attempting to save heritage buildings and developers resulted in many altercations. These led to crimes including arson and kidnapping.
An abduction attempt of Ms Nielsen failed when her friend answered her door, but four days later Ms Nielsen disappeared forever.
She was last seen in the Carousel Club, a nightclub run by an associate of an underworld figure. That associate was paid $25,000 not long before her disappearance by the developer at the centre of the fight, supposedly for the purchase of a Bondi club.
The 2020 Juanita Nielsen Memorial Lecture will take place online on 15 December 2020 at 6:30pm through to 8:00pm.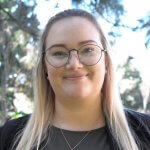 Sarah is a civil solicitor who primarily practices in defamation, intentional torts against police, privacy and harassment.