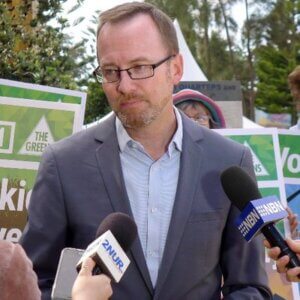 Greens and Labor have joined forces in the NSW Legislative Council to demand that the Independent Commission Against Corruption (ICAC) in NSW be given an extra $7.3 million.
The funding demands come after the Premier Gladys Berejiklian was revealed to have had a relationship with former MP Daryl Maguire, who was at the centre of a corruption investigation.
Greens MP David Shoebridge moved an amendment to the parliamentary bill for the watchdog's funding. The bill passed the upper house early this morning at 2:16 AM.
Mr Shoebridge stated that the Legislative Council was prepared to sit for as long as it takes to pass the amended bill, even if that means delaying the payment of wages to MPs.
Speaking now about our amendment to the Budget to add $7.3 million to the ICAC budget – the amount that was cut from the agency just last year. If the Government won't accept these amendments then no MP should be paid. Your move Premier. pic.twitter.com/ybu7HeFa3Q

— David Shoebridge (@ShoebridgeMLC) November 24, 2020
"This is $7.3 million … that ICAC needs to root out corruption in NSW and to fearlessly go after corrupt politicians, corrupt bureaucrats and corrupt business people," Shoebridge said in a press conference.
"If the government won't accept these amendments, we've got the numbers to hold firm on this. And if push comes to shove, if ICAC doesn't get paid, the Greens believe no MP should get paid either.
"If at the end of the day we're going to have a stand-off on MPs pay, well, that's the stand-off we're going to have."
Independence on edge with lack of funding
The independence and integrity of the watchdog depends on sufficient funding.
Last month the NSW Auditor-General warned that the independence was at risk due to decisions about funding made by cabinet ministers who could end up involved in inquiries.
Legislative Council  Labor leader Adam Searle said that the ICAC chief commission had stated that if funding was kept up with inflation, they would have been receiving and extra $7.2 million in the last financial year.
A late night Legislative Council session
The Legislative Council usually breaks up at midnight, however seen as though the budget needs ot be passed before the Christmas break, members sat until all amendments were resolved.
"My understanding is there is a willingness by a majority of members to continue sitting until the legislation for the house is debated and voted on to finality, whether that's today, tomorrow, or the weekend," Mr Searle said.
"It's not ideal and obviously protocols are being put in place … so that no one is working around the clock without any breaks."
Mr Searle said: "You can't have the state going into Christmas without a budget being passed."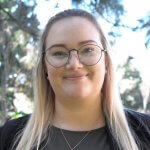 Sarah is a civil solicitor who primarily practices in defamation, intentional torts against police, privacy and harassment.