*This post contains photos and names of an Aboriginal man who has passed away*
The murder trial of the man who fatally shot Aboriginal teenager Kumanjayi Walker has finally begun, after numerous delays.
Constable Zachary Rolfe stands accused of murder after the officer shot the Yuendumu man three times in November 2019.
Two years since the death of Kumanjayi Walker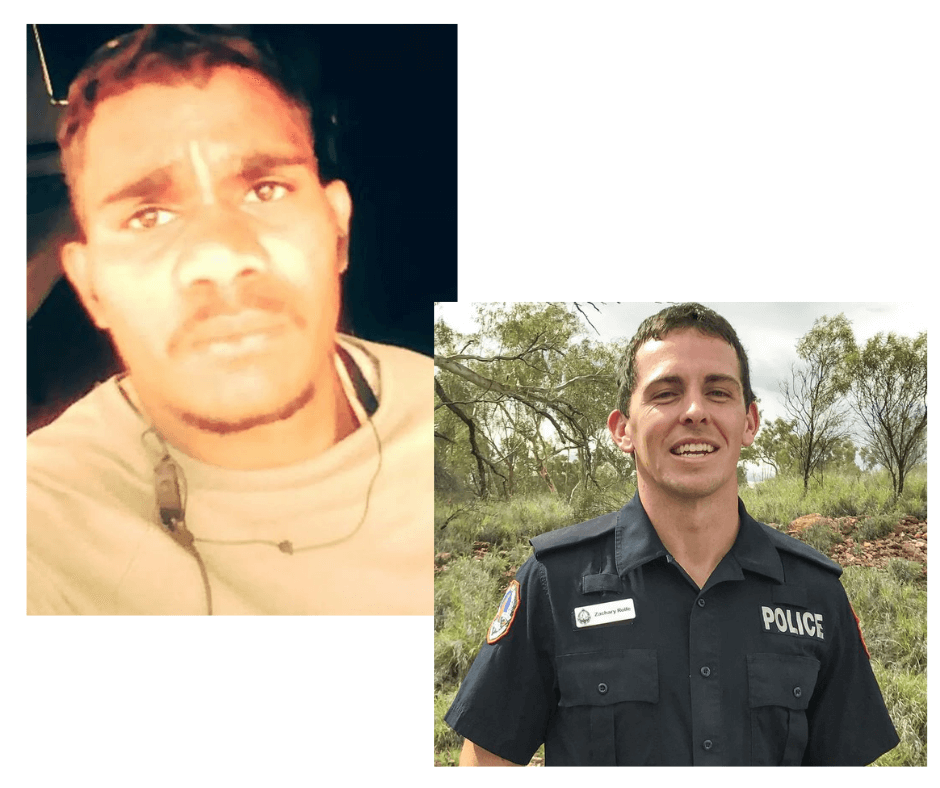 Over two years ago, NT Constable Zachary Rolfe fatally shot 19-year-old Kumanjayi Walker in the NT. Rolfe was attending Walker's home to arrest him on an outstanding warrant.
Rolfe was charged with murder and subsequently pleaded not guilty. The trial has experienced delays against a backdrop of various legal arguments, including the one foiled by the High Court.
The Northern Territory Supreme Court had previously ruled that Rolfe could argue special police defences before a jury. This included the "good faith" defence.
The NT court held that Rolfe was fulfilling a police function authorised by the Police Administration Act 1978 (Northern Territory). This is because he was executing a warrant for Walker's arrest – including potentially when he fired all three shots. Therefore, the court said, Rolfe could argue the police immunity defences.
The High Court then issued a stay on the trial to allow prosecutors to appeal the NT Supreme Court decision.  This means that the High Court delayed the trial to hear the application.
The High Court of Australia handed down a judgment ruling in November. The Court clearly stated that Zachary Rolfe cannot use the 'good faith' defence in his murder trial.
Rolfe faces lifetime behind bars, under mandatory sentencing
The murder trial began this morning, with the Darwin court hearing opening submissions.
Prosecutor Phillip Strickland SC described the events of the night in question:
"A little over one minute after they entered [the house], the accused had shot Kumanjayi Walker three times with a semi-automatic Glock pistol," Strickland told the jury.
"The last two [were] at point-blank range."
Under the territory's mandatory sentencing laws, Mr Rolfe could face a lifetime behind bars if found guilty. He would be unlikely to be eligible for parole for at least 20 years.
As the case got underway in Darwin, a vigil was held in Alice Springs by family and friends of Mr Walker, who were unable to travel due to health concerns and the threat of Covid-19.