There are some things that Dean "Dingo" Morrison's friends don't know about him. Dingo was practically born in the ocean and started competing at age 9. He was Quiksilver Pro Champion on his home turf in 2003 and qualified for the WSL in 2001 to 2010. Morrison was runner-up in the Pipe Masters of 2006 and an XXL Big Wave Surfer nominee in 2014.
This story of redemption is one you won't want to miss.
You can listen to The Clink on apple podcasts, spotify or wherever you get your podcasts.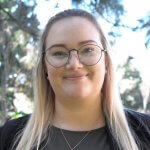 Sarah is a civil solicitor who primarily practices in defamation, intentional torts against police, privacy and harassment.