The Australian Sports Commission (ASC) has apologised to gymnasts after revelations of abuse detailed in a Human Rights Commission report.
The Australian Human Rights Commission (AHRC) released an independent report on the practices of gymnastics in Australia. This is following allegations from former female gymnasts who attended the Australian Institute of Sport (AIS) in Canberra.
Winning at all costs mentality contributes to abuse
The AHRC made numerous recommendations and findings in relation to the culture within the sport. The AHRC noted the impact of the fierce competition of gymnastics.
"A focus on 'winning-at-all-costs' and an acceptance of negative and abusive coaching behaviours has resulted in the silencing of the athlete voice and an increased risk of abuse and harm with significant short and long term impacts to gymnasts," the report found.
The AHRC report noted that the sports culture resulted in a high number of eating disorders. These disorders include anorexia nervosa and bulimia.
"There is an ongoing focus in gymnastics on the 'ideal body', especially for young female athletes. This, in addition to inappropriate and harmful weight management and body shaming practices, can result in the development of eating disorders and disordered eating which continue long after the athlete has left the sport."
Australian Sports Commission apologises for treatment of athletes
Following the report, the ASC has apologised to athletes who spoke out about their treatment during their time at the AIS.
The ASC offered an apology and support to "former AIS athletes treated inappropriately in the past".
"We know incidents and practices occurred that are not acceptable. For this, we are truly sorry," a statement from the ASC board read.
The ASC went on to say, "We admire the courage of people who have come forward to share their stories. We assure you, we are listening and you have been heard. We have begun reaching out personally to athletes to offer our support."
Founder of the Gymnast Alliance Australia (GAA) Julia Murcia welcomed the reports and its recommendations as a first step.
"We always knew that they [AHRC] weren't going to be looking into specific allegations of abuse or naming specific people or organisations, but it is … a good report to start the conversation and get those bigger independent investigations going," she said.
Revelations of abuse from gymnasts across the globe 
1. Larry Nassar and USA Gymnastics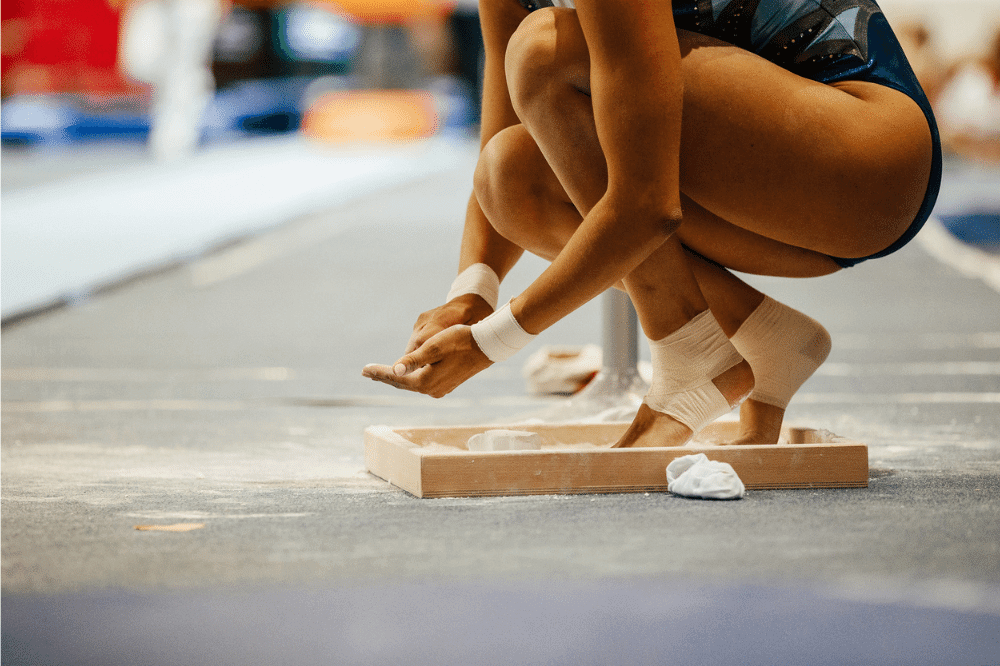 The unearthing of a history of abuse from former coaches and staff within USA Gymnastics exposed the culture within the sport back in 2016.
USA Gymnastics team doctor Larry Nassar sexually abused gymnasts for at least 14 years.
Since the allegations arose, more than 265 women have accused Nassar of sexually assaulting them.
In 2017, Nassar plead guilty to federal child pornography charges, and ten charges of first-degree sexual assault.
The investigation by The Indianapolis Star outed the abusers.  The journalists reported that the abuses were widespread because "predatory coaches were allowed to move from gym to gym, undetected by a lax system of oversight, or dangerously passed on by USA Gymnastics-certified gyms".
Since then, the documentary "Athlete A", which focuses on the survivors of Nassar's abuse, has shone a light on the systemic abuses within the industry.
2. British Gymnastics sued by women and girls over abuse
Earlier this year, the BBC revealed that 17 women and girls were starting legal action against British Gymnastics over physical and psychological abuse.
These claims relate to athletes who had ages of  between six and 23 at the time of alleged mistreatment.
Allegations of physical and psychological abuse include:
Inappropriate use of physical force and physical assault
A "cavalier" attitude to injury and/or complaints of pain, and pressure on gymnasts to continue to train while injured
Failure of coaches to properly supervise physically demanding and potentially dangerous disciplines
Abusive and harmful coaching techniques
Allegations of weight management techniques that may cause eating disorders, body dysmorphia and an unhealthy relationship with food
Bullying and intimidating behaviour
If you need to speak to a confidential crisis supporter, contact Lifeline on 13 11 14.
If you have experienced harassment or abuse within an industry or workplace, contact O'Brien Criminal & Civil Solicitors for a free, confidential consultation.