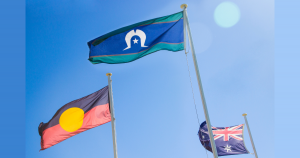 The Federal Government has thrown $300 million to the Australian Federal Police (AFP), but failed to provide any support to Indigenous legal services, address Indigenous deaths in custody, or Closing the Gap.
The budget was handed down on Tuesday, focused on an economic recovery during COVID-19.
Policing preferred over people
NSW state Greens MP David Shoebridge isn't surprised by the decision but emphasises that it portrays the Liberal Government's true priorities.
"This is the federal government's focus on broadening the gap. Instead of investing in supporting First Nations people, they continue to overinvest in policing and jailing," Mr Shoebridge stated.
Justice Action Coordinator Brett Collins expressed outrage at the decision.
"Justice Action is disgusted at the additional money in the Federal Budget being put into policing at a time when communities rather than authorities are needing a hand," he stated.
"The money needs to be spent on those who are the most needy, for whom the Government has a primary responsibility."
NATSLILS Executive Officer Roxanne Moore was deeply unsettled by the announcement.
"We are the most incarcerated people in the world, and we have had five deaths in custody since June, but they couldn't find a single dollar to invest in Aboriginal or Torres Strait Islander legal services or closing the gap," Ms Moore told NITV.
"The government is failing to commit to the support we know our community needs to end this, because it is clearly not a priority."
A mirrored approach by the NSW government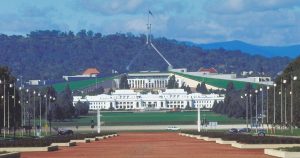 The Federal Government clearly chose policing over health, a response which is all too familiar. The NSW Government has been following this approach for over 20 years.
"What's happening federally follows a two-decade long pattern at a state level where year on year police resources have increased – even when critical services such as health rehabilitation and education have been cut. It continues a flawed and evidence free ideological commitment to a policing first strategy which will never make us safer," Mr Shoebridge stated.
"The response has been to police this pandemic rather than implement public health responses, we are really concerned about the data which shows that Indigenous people have been disproportionately impacted by over policing in NSW and Victoria," said Ms Moore.
"Aboriginal communities and organisations have been successful at using self-determination to prevent a single Aboriginal death from COVID19, why isn't the government listening?"
Money better spent in communities
David Shoebridge outlined a number of options where this money would be better spent.
"We know what will make us safer – investing in stronger communities. This means early childhood education, resourcing and supporting in particular, first nations communities so they can thrive socially and economically. But of course, that to achieve that we need a government committed to a policy framework that gives economic and social self determination to first nations people and we're yet to see that from any level government," Mr Shoebridge said.
Justice Action emphasised the unfulfilled promises outlined by the Government and those who the Government is failing.
"People are waiting for access to the courts, delayed in hearings because of COVID restrictions. Many are still refused bail and waiting in overcrowded cells with no visits. Legal aid has become less available with lawyers having less time to prepare for cases with reduced preparatory conferences."
"The promised computer tablets in cells allowing continual contact with families have not been rolled out. We have been told that the network infrastructure is in place, so for less than $100 a person every prisoner could have one, and get access to communication, education and learning new skills. People who get education services in prison are 43% less likely to re-offend. That is a much better use of money than beefing up the armed force of the state."