The NSW Government is considering a proposal where people found with a small amount of an illicit drug would be subject to a three-strike system before being charged.
Initial reports suggested that NSW was going to decriminalise personal use of drugs altogether, however, the Government quickly clarified that they wouldn't go down this path.
The proposed plan would see people who are caught with a small amount of illicit drugs slapped with a warning the first time, a fine the second and third time, and then if caught a fourth time they would be charged.
Principal Solicitor Peter O'Brien is supportive of the proposal.
"This plan is a welcomed step in the right direction. The benefits of which will be enormous and includes diverting young people from the criminal justice system which we know has an adverse impact on their long term prospects," he said. 
An unknown cabinet minister told the Sydney Morning Herald that the cabinet would be focusing on early intervention and diverting people from a life of crime.
"This is about keeping people out of court who should never be in court who also tie up the justice system. It's to divert people from a life of crime and recidivism," they said.
Mixed reactions to the proposal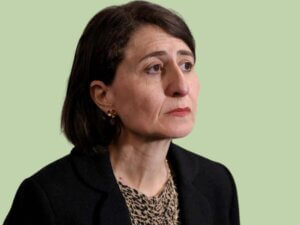 By Thursday morning, moral panic had set in.
That day, NSW Premier Gladys Berejiklian said her position was "black and white" when it came to decriminalisation.
"You'll remember last summer we resisted a lot of pressure to test drugs at festivals and we did not even go down that path. I do not and my government does not and we will not be decriminalising drugs. Drugs are a scourge on our community," she said.
"Bunch of dopes" was, unsurprisingly, the headline of the Murdoch press's Daily Telegraph.
Deputy Premier John Barilaro ensured that he wouldn't go "soft on crime" when talking to Ray Hadley on 2GB and even former NSW premier, Labor's Senator Kristina Keneally raised concerns. "I'm not yet convinced that what I see is the right way forward," Keneally told 2GB.
"I would strongly urge the cabinet to slow down and listen to some experts."
The irony is that the experts back decriminalisation.
Drug decriminalisation is backed by experts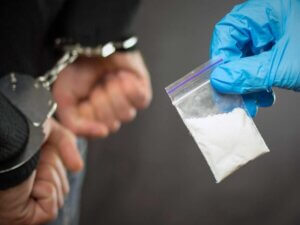 Professor Dan Howard SC has recommended changes to drug possession laws as part of his comprehensive 1000+ page report from last year's special inquiry into ice and drug use. His report was created after listening to communities and experts right across NSW.
His recommendations include getting rid of the offence of using and possessing drugs and improving referrals into health and social services.
The proposal from the Attorney-General Mark Speakman was considerably less than what has been recommended by Howard, however, it's a step in the right direction – if they go through with it.
Greens MLC David Shoebridge supports the proposal.
"These are modest changes, far from full decriminalisation, but if they do become law they will reduce unnecessary and aggressive policing of minor drug offences," Mr Shoebridge said.
"This will not end the government's unwinnable war on drugs but it will lead to an important rebalancing of powers between police and civil rights."
CEO of Unharm Will Tregoning emphasises that the criminalisation of health issues including drug use doesn't actually help those people.
"Criminalisation does not, on the whole, prevent people from taking drugs. But it does prevent the open and honest conversations that we need to have to manage drug use well. Removing the stigma of criminality opens up a space for a fresh conversation and a rational approach," he said.
O'Brien Criminal & Civil Solicitor supports the recommendations made by Dan Howard SC in his report and backs any effort to decriminalise or limit the criminalisation of personal drug use.
If you are facing drug charges, contact O'Brien Criminal and Civil Solicitors on (02) 9261 4281 to set up a free appointment with the drug defence lawyers in our Sydney office.