Former co-commissioner of the Northern Territory's Royal Commission into the Detention and Protection of Children Mick Gooda slammed Queensland's new response to youth crime.
Premier Annastacia Palaszczuk announced several new tough measures to be implemented as part of a 'crackdown' on youth crime.
While Mr Gooda supported calls to address youth crime, he doesn't agree with the new laws.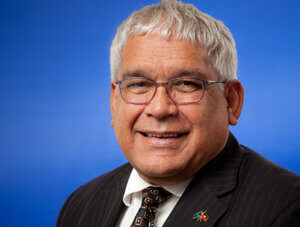 "In the experience I've had, you're not going to punish kids into doing the right thing," Mr Gooda told the ABC.
"When decisions are made in a knee-jerk way, it doesn't produce sustainable outcomes for anyone."
"What we need is support services operating at the times when they need it — not when an organisation or government thinks they need it."
"Strong and tough measures" for children
The new laws include:
Reversing the presumption of bail in cases of serious indictable offences;
Expecting more of parents and carers — where courts can seek assurances from them that the offender will adhere to the bail conditions or bail will not be granted;
Courts will be given the option to issue GPS trackers as a condition of bail for 16 and 17 year olds;
Police on the Gold Coast will receive hand-held metal detectors to check for knives;
Anti-hooning laws strength will increase so that the registered owner of a vehicle can be deemed responsible for offences unless the car was stolen or someone else was driving; and
A Parliamentary Inquiry will examine whether or not to recommend the implementation of remote engine immobilisers.
Assistant Police Commissioner Cheryl Scanlon is head of the taskforce, stating that the new laws target recidivists.
"It's a real opportunity to reverse the bail onus that we currently have on young people who are our hardcore recidivists when they continue to offend," she said.
Will the new laws actually curb crime?
As we are aware, laws can tighten with the aim of a specific type of criminal. However, the ultimate effect of those laws fall into the discretion of individual officers. This discretion can lead to issues such as that in the STMP Blacklist program in NSW.
Former Queensland Law Society president Bill Potts outlined how the new measures would particularly impact Aboriginal and Torres Strait Islander children.
"Three per cent of the population are Indigenous, yet they make up 30 per cent of the adult male population in prison. They make up a significant proportion of the children that are in jail," he told the ABC.
"We need long-term aims that address the social inequality, vulnerability and the disproportionate over-representation of our First Nation people in the justice system."
"If we don't deal with it, we are simply consigning another generation of children to the dark satanic mills of our jail system."
Prison is not the answer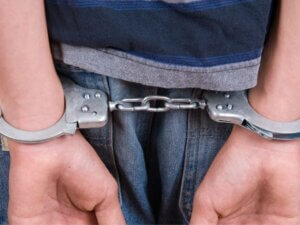 For most of these children, their criminal history often aligns with previous trauma and vulnerability.
Prison advocate and CEO of Sisters Inside Debbie Kilroy told the ABC that the response wasn't focusing on the actual issues at hand.
She told the ABC that the data demonstrated that youth crime was already decreasing and that most of these "hardcore recidivists", as the assistant commissioner calls them, were already in the care of government agencies that had failed them.
"What we will have now is police arresting children, putting them in prison and that's going to be the only answer," she said.
"So we're going to be pushing them further to the margins when we know the majority of these children are in the care of the state."
GPS devices on children
Mr Potts emphasised that while the GPS devices might make the community feel safer, it does little to actually address underlying causes of criminal activity.
"GPS devices don't prevent crime, all they do is tell the police in a snapshot where somebody was at a particular time," he said.
"It's something that might make the public feel good, but which doesn't necessarily prevent crime."
Please contact us if you're a youth or the parent of a youth who has an issue with the criminal justice system. The first consultation is always free.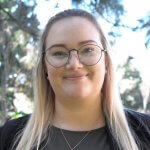 Sarah is a civil solicitor who primarily practices in defamation, intentional torts against police, privacy and harassment.