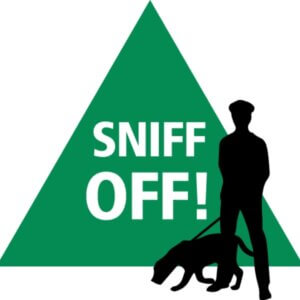 NSW Greens have presented a bill to Parliament to put a stop to the creep of police powers under drug dog and strip search schemes and prohibit strip searches for children under 16.
The new bill proposes to make some significant changes to the existing legislation including:
prohibiting the use of drug detection dogs without a warrant;
limiting the circumstances in which strip searches can occur;
prohibits strip searches of children under 16; and
prohibits target for oppressive powers including searches and move on orders.
Police discretion masks flagrant violations
Since 2013, police undertook 1,936,782 searches. That's one million, nine-hundred and thirty-six thousand, seven hundred and eighty-two.
That's one for every four people in NSW.
Greens MP David Shoebridge released a statement as the bill was presented to parliament.
"Investigations by the Law Enforcement Conduct Commission (LECC) have shown the drug dog and strip search programs are resulting in large numbers of unlawful searches each year, as well as causing significant trauma to members of the public," Shoebridge stated. 
Young people are a common target of strip searches and drug dogs
Currently, NSW police can conduct strip searches on people as young as ten. Redfern Legal Centre obtained data that showed almost 100 minors were strip-searched in the last year alone.
Despite this, NSW Police Minister David Elliott said that he'd want his own children strip-searched "if I thought the police felt they were at risk of doing something wrong".
On the other hand, "We've got young women, victims of sexual assault, being required to strip by heavily armed police officers for a scheme where 66.1% of searches find nothing," Shoebridge stated.
"For many of these people the "reasonable grounds" the officer had to strip search them was that they were attending a music festival, or catching a train. That's just not good enough.
"It shouldn't be controversial to say that people should not be strip searched by heavily armed police officers unless there is a bloody good reason.
If you've been strip-searched by NSW Police, contact O'Brien Criminal & Civil Solicitors for a free, confidential consultation with one of our civil lawyers.