Victoria has amended laws allowing access to footage from police body-worn cameras in law suits against police. Victorian Attorney-General Jaclyn Symes made the amendment after the exposure of the loophole last year. The purpose of the change is to either prove or disprove allegations of abuses of power.
Under the previous law, not even judges had permission to view the crucial objective evidence.
Crucial checks and balances
The intent of body-worn video is not only protect the police officers, but also the public from abuses of power and police misconduct.
Principal Solicitor Peter O'Brien reviews body-worn footage regularly when assessing cases against the State of NSW for police misconduct.
"To think there was ever a prohibition on its use in such cases is a travesty," Mr O'Brien stated.
"Video footage provides one of the most objective pieces of evidence that can be sourced in these matters. Judges in legal arguments should never have been prevented from viewing the footage in the first place, when it could clearly and simply outline a version of events."
In any civil society, checks and balances need to be in place in order to maintain the good order. Those specially bestowed powers need to be kept in check, and those with the special powers need accountability individually or through the state.
Judge exposes loophole in surveillance devices legislation
Ms Symes stated "Body-worn camera footage can be a crucial piece of evidence to hold those who do the wrong thing to account and exonerate the innocent.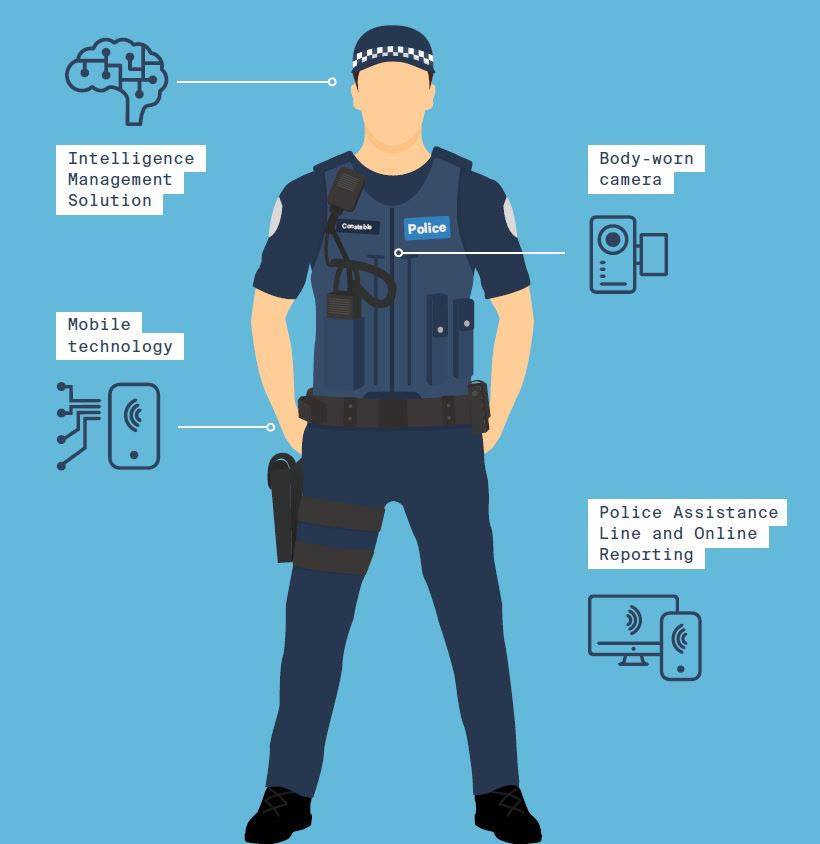 "We know the overwhelming majority of frontline workers do an amazing job every single day – keeping us safe and saving lives. But when things do go wrong, everybody should be able to access the evidence they need to get justice, regardless of what sort of legal action they are a party to."
Prior to the new law, body-worn video was only viewable in:
criminal investigations,
prosecutions,
complaints investigations, or
training.
The concerning loophole unravelled last year in the Melbourne County Court, when a judge advised the prohibition of the use of the footage in a case brought by a former prisoner.
Judge Sandra Davis made a ruling under the Surveillance Devices Act and Regulations. She stated that the Act contained no provisions to compel the release of footage from the cameras that thousands of police, corrections officers, paramedics and other authorities use.
Body-Worn Video in NSW
In NSW, you can request body-worn video through a freedom of information request, known as a GIPA. You have a legally enforceable right to access most government information under the Government Information (Public Access) Act 2009 (the 'GIPA Act'). This is unless there is an overriding public interest against disclosure. Although the GIPA cannot guarantee the release of all footage, should someone file proceedings in court, body-worn footage can then be produced and viewed under subpoena in most circumstances.
When both parties, the State and the Complainant, have access to the same evidence, it can allow for a quick, cheap and just resolution of matters. Without body-worn video, parties would spend days in courtrooms unnecessarily going through each persons various accounts of the incident.
Under the NSW Police Standard Operating Procedures for Body-Worn Video, a BWV camera should be in use in the following circumstances:
when police would normally use their official police notebook to record information;
to capture evidence or record something of relevance;
when exercising a police power or performing a policing function;
first response crime and incident investigation. BWV can be very effective for recording the location of objects and evidence at the scene of a crime or during a search situation in the field;
licensed premises (Business) inspections and patrols;
policing incidents involving antisocial behaviour;
vehicle stops, conversations with members of the public which may relate to an incident, is relevant to an investigation, potential criminal proceedings, or contains possibly valuable information;
situations where the officer anticipates the use of force, except search warrant entries;
when conducting intimate (strip) searches.
If you require assistance obtaining body-worn video of an incident you've had with police or other authorities, contact O'Brien Criminal & Civil Solicitors today. We will provide a free initial consultation.