Artificial intelligence will assist the court in determining bail decisions, according to NSW's top judge.
Chief Justice Tom Bathurst revealed the technology will assist Judges in making the 'right' decision, providing checklists and possible outcomes.
Courts felt a backlash following controversial bail decisions in recent years. The Chief Justice admitted that bail mistakes happen "from time to time", but denies the laws need tightening.
He blamed them on the judges and magistrates not getting the full facts and circumstances from lawyers.
Bail laws already tough enough: Chief Justice
NSW Attorney-General Mark Speakman sent some bail decisions to the Bail Monitoring Action Group after concerns the decisions were too lax.
Chief Justice Bathurst told The Daily Telegraph that the laws themselves are not the issues.
"It's a balance," Chief Justice Bathurst stated.
"You've got to remember that the judges and magistrates are not responsible for the facts that are put before them."
"I think what happens often with the changes that there will be, as there has been, some serious offences committed by people on bail and that leads to urges for change," he said.
Bail decisions vary: Complex laws produce different outcomes
The NSW Judicial Commission highlighted the complexity of bail laws, where "two bail applications with very similar facts may result in different outcomes."
Chief Justice Bathurst said the computer-assisted programs would include checklists, and what the outcomes would be if they came to certain conclusions.
"It won't mechanise the decisions but it will be an aid," he said.
"In the best of all possible worlds you would carry out a full and detailed investigation but that would mean bail hearings would extend over days. That's simply impossible."
"The proportion where (bail) doesn't fail is far greater than those that do."
AI could assist in eliminating unconcious bias?
At first glance, it seems AI could assist in the removal of unconcious bias in bail decisions. However, if unconscious bias goes into the programming of the computers, the disparities will continue.
A 2021 paper by Dr. Monika Zalnieriute for the Australian Law Reform Commission discussed the implication of AI-assisted decision making.
"Automation of judicial decision-making process may introduce bias and undermine judicial impartiality and independence, thereby giving rise to individual and collective harms," Dr Zalnieriute stated.
"Lack of transparency also undermines judicial impartiality, and if software is trained on data which itself reflects bias and discrimination against certain groups, programs may continue to replicate those biases, as will judges when using it."
If you have an issue with bail, contact our bail lawyers today. We have experience in getting bail at the Local Court level. We also go to the higher Courts if necessary for bail.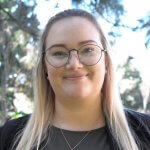 Sarah is a civil solicitor who primarily practices in defamation, intentional torts against police, privacy and harassment.