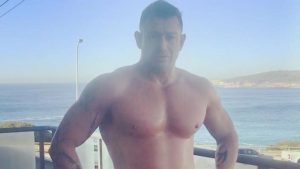 Growing up in housing commission in Maroubra, Wayne Cleveland knew how to handle himself.
As a member of the Bra Boys, Cleveland had a typical rap sheet before getting involved in more serious crimes.
Wayne Cleveland was the Australian principal of a syndicate that imported cocaine from the US. The syndicate used corrupt Gate Gourmet staff – a catering company used by many airlines at Sydney Airport.
Hear about his story of redemption on The Clink available on Apple podcasts, Spotify or wherever you get your podcasts.
O'Brien Criminal & Civil Solicitors is offering a 20% discount on professional fees when you mention The Clink.