Nearly two-thirds of Australians are in favour of pill testing at music festivals. That is according to new data from the Australian National University (ANU).
Only one jurisdiction in Australia trialled pill testing to date. The ACT implemented a drug checking service at 'Groovin the Moo' music festival in 2018 and 2019 in Canberra. As a result, 298 attendees chose to use the service with a significant proportion containing substances other than what was expected by the festival-goer.
Similar proposals have been suggested in Victoria and New South Wales. The Premiers of both states shut the concept down, stating that it would encourage drug use.
The study published in the Drug and Alcohol Review on Sunday explains the political battles behind pill testing and the overwhelming support Australians have for the program.
Test pills, save lives
After a horror festival season in 2018/19 which resulted in six drug-related deaths in NSW alone, the pill-testing debate became more prominent.
The Deputy State Coroner for NSW published her findings of the six deaths in November 2019. She made a wide range of recommendations including:
the introduction of a pilot pill testing program at NSW music festivals,
better medical facilities; and
and more sensitive policing.
NSW Premier Gladys Berejiklian rejected the recommendations, arguing that 'pill testing could, unfortunately, give people a false sense of security'. The Victorian Government also rejected calls for a trial.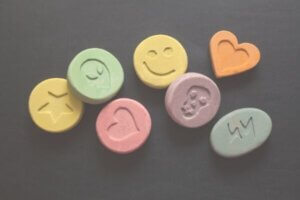 The report notes that despite Government objection, drug testing has been occurring for at least a decade. "Some form of drug checking has been in use internationally for more than 50 years and there have been instances of systematic underground checking and testing in Australia for at least the last 15 years," states the paper from ANU's Ian McAllister and Toni Makkai.
"The objection of the states to pill testing is surprising since the stated goal of both sides of the debate is to save lives [2]. Moreover, there is promising international [49,50] and domestic [20,21] evidence that pill testing modifies potentially life threatening use by informing users about the substances that they are planning to consume," the study states.
Public opinion vs politics
Public opinion has successfully swayed government policy many times in the past.
"The restrictions on the advertising, sale and public use of tobacco in many countries, which began in the 1990s, could not have been implemented without strong public support," the report states.
"While the relationship between public opinion and illicit drugs is more complex than either tobacco or alcohol, there is international evidence that changing opinions towards the use of cannabis have been instrumental in its legalisation in many jurisdictions."
Pill testing support runs along party lines
In the study, a strong relationship emerged between political alignments and opinion of pill testing. While 63.4% of respondents supported the testing, the numbers varied substantially between Labor, Greens and One Nation and Liberal party voters.
"Although opinions for and against the various strategies to reduce drug-related harm are ranged around social background factors, such as age and religious attitudes [51], our analysis shows that what distinguishes pill testing from other policies is the highly polarised political dimension to the debate among both voters and legislators," the study states.
"Liberal Party voters, and especially National Party voters, are strongly opposed to pill testing, compared to Labor voters, reflecting the views of the conservative Coalition party leaders. Green voters are much more supportive of pill testing than Labor voters, which reflect the policy commitment of the Greens."
Contrary to popular belief, university education, gender and urbanisation does not have a strong effect on whether or not someone supports pill testing.
The bulk of the issue comes down the tough on crime approach sailed by most politicians come election time.
"Harm reduction initiatives are often framed in the conservative media as being 'soft on crime'. As a result, few politicians are likely to spend political capital on an issue that has the potential to be used against them in a hard fought law and order' election campaign or where they are trying to progress other contentious issues, such as euthanasia or abortion," the study continues.
O'Brien Criminal & Civil Solicitors strongly support pill testing at music festivals.