A NSW Police officer appeared before Court for assault after allegedly punching a man nine times, causing him to bleed.
Senior Constable Jay Maleckas allegedly struck Steve McIvor's head multiple times after McIvor became agitated when police failed to respond to his complaints.
McIvor complained that he was threatened with violence by jaywalking teens in Castle Hill.
Police ignored complaints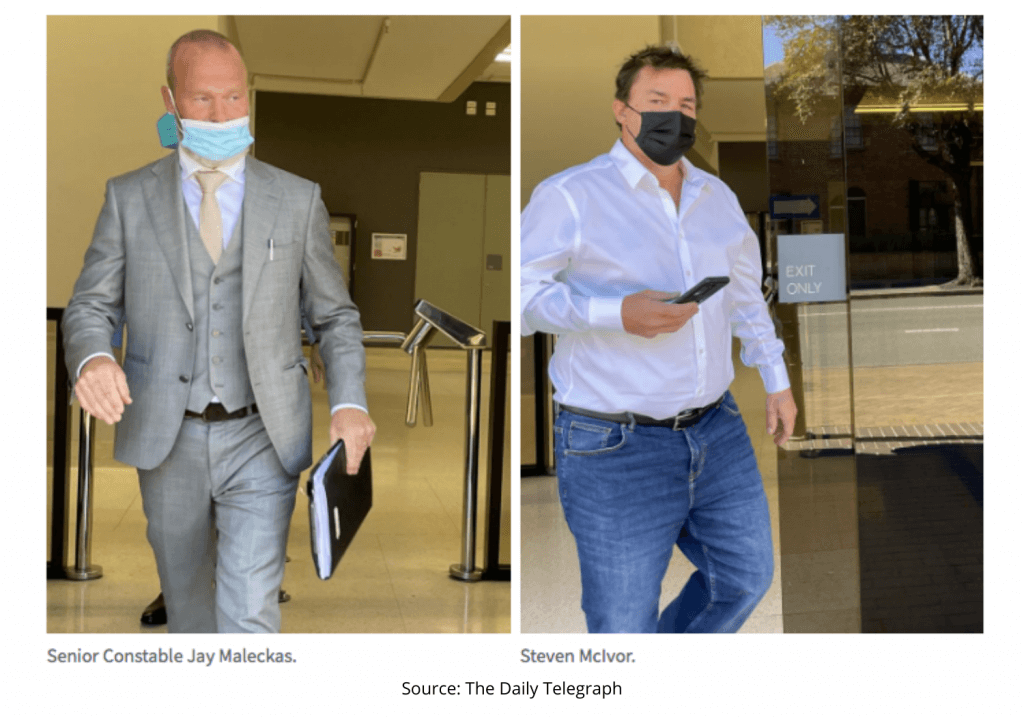 After two to three schooners of beer with lunch, McIvor saw "10 or 20" 'eshays' in a group jaywalking in front of cars outside the metro station. He confronted one of the kids.
"They were starting to do the finger and telling the cars off,'' Mr McIvor told the court.
"I told them they needed to learn a bit of respect.
"I'm just a stickler for a bit of respect.''
The court heard one of the teens told his mates, who then started threatening Mr McIvor.
"They were threatening me with violence,'' he said.
"It wasn't until we entered the metro station that they started going off.''
He called Castle Hill police station six times when the kids became "uncontrollable" and he became "scared".
Man was 'aggressive' when he entered the station
The officer's barrister told the court that Mr McIvor "threatened to kill the youth".
"…[McIvor] displayed an exceptional degree of hostility and aggression during these phone calls" to police.
McIvor then walked towards the police station to report the matter.
"I was a bit agitated because the police were saying there was nothing they could do about these kids,'' Mr McIvor said.
Footage from Mr McIvor's phone and police body worn cameras played in court. The footage showed him shouting as he made his way from the metro station to the police station.
Mr Pickering asked the complainant: "Is it a case you were so worked up you threatened to kill them?"
He also asked Mr McIvor if he told police: "You better get here quick because I'm going to kill them all.''
Mr McIvor denied both claims.
"You pigs don't do your job", man told police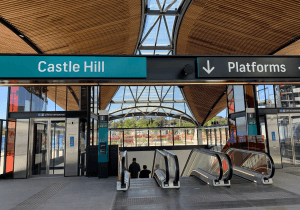 Constable Keating witnessed the incident while in the police car outside Castle Towers shopping centre.
Con. Keating told the court that McIvor yelled out "you pigs you don't do your job".
When she got out of the car with SC Maleckas and Probationary Constable Sanjeet Senchury B K, McIvor was yelling about the "kids on the f—ing way to Rouse Hill" he saw at the train station.
"I've got a problem with the eshays that just threatened me,'' he told the police.
"I don't like police at the best of times.
"We just got threatened by about 50 little kids and then we rang up to report it and then I got threatened on the platform. Then we call the police and your sergeant was laughing at me.''
Arrest for breach of the peace leads to police assault
SC Maleckas arrested McIvor for breach of the peace. However, in the process McIvor became a victim of police assault.
Breach of the peace is a common low power under section 4 of the Law Enforcement (Powers & Responsibilities) Act 2005 (NSW).
Footage showed SC Maleckas grabbing McIvor's mobile phone, pulling McIvor to the ground and striking his head repetitively while the child began crying.
"Don't be a f***wit,'' McIvor was recorded saying to SC Maleckas as he was pinned to the ground.
"F*** off out of my face. I'll do whatever you want, sir.''
The court heard that SC Maleckas punched McIvor after McIvor bit his leg.
SC Maleckas also sprayed capsicum spray in his left eye.
"Don't you bite me don't you bite me you c***,'' SC Maleckas allegedly told McIvor.
Constable Keating said she would not have placed Mr McIvor under arrest for breaching the peace.
Child pleaded with police not to kill man
Footage of a child pleading with SC Maleckas not to kill the man in the police assault during the arrest played before Parramatta Local Court yesterday.
The child screamed as the man was detained by two constables.
Sen Constable Maleckas said: "I'm not going to kill him.''
The boy said: "You've got a gun.'' Sen-Constable Maleckas replied: "I'm not going to shoot him.''
"I believe I was nearly ready to die", man told court after police assault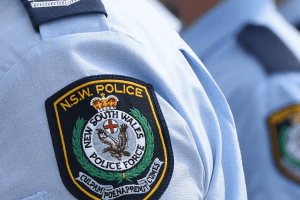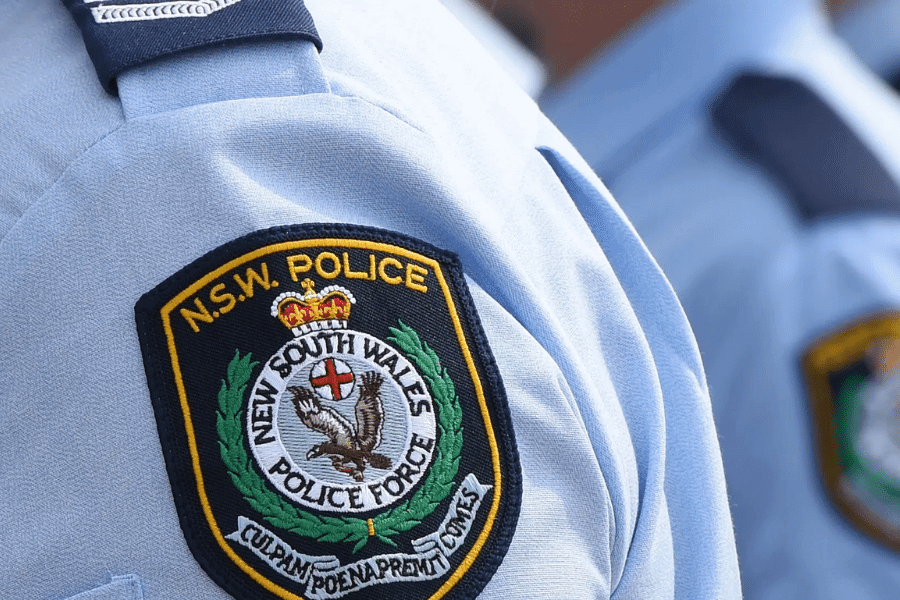 McIvor told the court that he felt like he was going to die.
"I believe it was a kill-or-be-killed mentality,'' he said, referring to him biting the policeman.
"I believe I was nearly ready to die because I didn't know what was about to happen with the pain and agony I was in.''
As a handcuffed Mr McIvor was entering the paddy wagon, he asked the cops to wash his face with water and continued yelling inside the vehicle.
"Sir you f***ing … I can't breathe right now.
"I need a hospital. F*** this s*** mate. I can't see.
"I can't breathe. I can't do s***. Pretty please. I don't know what to say. Seriously officer, officer, seriously. I can't breathe. You don't understand.''
Charged with resisting arrest and assaulting police
McIvor was charged with resisting arrest and assaulting police, however all charges were dropped before they went to court.
SC Maleckas was charged with assault occasioning actual bodily harm and common assault. He has pleaded not guilty to the charges.
Compensation for unlawful arrest, police assault and battery
Mr McIvor may have a claim for unlawful arrest and may be able to seek compensation for unlawful arrest, assault, and battery.
If you experience police assault, please contact our lawyers now. We may be able to secure compensation for you.