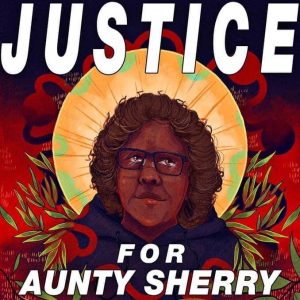 The Queensland Police have suspended a Brisbane Watch House officer following an investigation into the recent death of an Indigenous woman in custody.
Aunty Sherry Tilberoo was 49 when she was found dead in her cell at Brisbane watch house on September 10.
"We are in no way racist" – Queensland Police
Last week, the Queensland Police Commissioner Katarina Carroll responded to protests against Aunty Sherry's death stating that the force is "in no way racist".
"I am really upset about that," Commissioner Carroll told the media.
"We've done the right thing here all along.
"We've been extraordinarily open and transparent about this investigation like we should be and always are.
"I think there is a select few that might say that, but in some ways … it's not the right thing to always say that when we are trying to work very hard together," she said.
"So, please, let's settle … let's make sure that the corner gets to do the hearing or the investigation and we'll go from there."
A glimpse of hope for justice for Aunty Sherry?
Aunty Sherry had been remanded in custody for three days when she died, waiting to be transferred to a correctional facility.
Queensland Police Assistant Commissioner Brian Codd said that the Ethical Standards Command had already begun an independent investigation.
"On the basis of interim advice provided by investigators, the QPS has taken decisive action including suspending an assistant watch house officer from duty, pending the outcome of that investigation," he said.
"This suspension relates to allegations of failure of duty in relation to the performance of regular physical checks on prisoners in the watch house and related record keeping."
Procedural flaws in Brisbane Watch House
The Coroner has stated that Aunty Sherry died of natural causes, however, this doesn't alleviate concerns due to the duty of care owed by watch house officers to those in custody.
Aunty Sherry was last seen moving around midnight, and was found deceased at 6am the following morning. In those six hours, she had not been physically checked on once.
"So there's a period of somewhere between five and six hours that we're talking about where the issue around the appropriate combination of viewing what's occurring in cells from CCTV footage is married up with protocols around the physical checking that happens in cells," Codd said.
The frequency of checks on prisoners depends on an inmate's risk level. Aunty Sherry was deemed to be in the 'normal' risk level, which required hourly checks from the cell door.
The officer who has been suspended was not a sworn police officer, but an assistant watch house officer employed under a different regime.
Codd stated that a review would be conducted into the watch house process.
If you've been affected by the actions of police or custodians, contact O'Brien Criminal & Civil Solicitors on 02 9261 4281 or .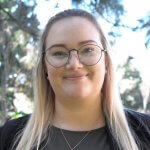 Sarah is a civil solicitor who primarily practices in defamation, intentional torts against police, privacy and harassment.