The NSW Department of Education has delivered over $40m in sexual assault payouts in the last 20 years.
The payouts were compensation for students who experienced sexual assault while in the care of the Department.
The compensation has grown in recent years and in one year alone, the Department paid almost $9 million to survivors.
The bulk of the compensation is for historical sexual assault survivors who suffered assault before 1989. These survivors have received over $30.6m worth of compensation.
In 2016, the limitation period on bringing an action for child sexual abuse eased, allowing those who experienced historical child sexual abuse to receive compensation for their trauma.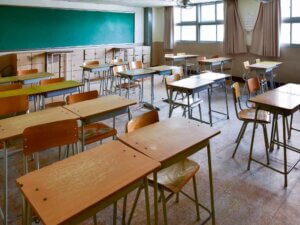 Acknowledgement of trauma
President of The Blue Knot Foundation Dr Cathy Kezelman said these payouts gave survivors acknowledgement of their trauma.
"Compensation does not make up for a childhood betrayed but it can be an acknowledgement of the crime committed," Dr Kezelman said.
NSW Education Minister Sarah Mitchell said reports of students' rapes at Sydney schools were "very distressing". "I admire the (students') bravery." she said.