The below New South Wales Courts are closed on the following dates::
Supreme Court: 20 December 2021 – 28 January 2022
District Court: 18 December 2021 – 30 January 2022
Local Court: 25 December 2021 – 9 January 2022
So, what happens if police arrest you over this time?
The NSW Police will still be arresting and charging people
Police don't take a break and will be out in full swing over the silly season. If they arrest you, then they will likely take you to the police station for processing.
The police then decide whether they'll let you go until you're required back for your court date. This is called 'police bail'. If they don't give you police bail, you'll have to appear in front of a court for a magistrate to determine your bail.
So what if the courts are not open? Thankfully they don't just pile everyone who they arrest up and keep them there until January 11, 2022.
What about holiday bail?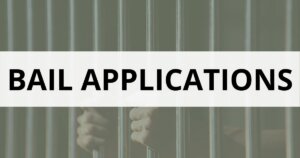 If you require holiday bail and the police are opposing your bail, you'll appear in front of the Parramatta Bail Courts which will remain open over the Christmas break.
The Parramatta Bail Courts are open every day including weekends and will have duty Magistrates and duty legal aid solicitors.
Those duty solicitors will be able to help you out at this time. However, as soon as O'Brien Criminal and Civil Solicitors re-open on 11 January, get in touch with us. If you're not happy with your bail conditions or you need representation for your hearing we can assist you!
If police arrest you and you need to make a bail application, contact O'Brien Criminal and Civil Solicitors.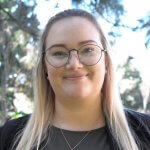 Sarah is a civil solicitor who primarily practices in defamation, intentional torts against police, privacy and harassment.