NSW Police Commissioner Mick Fuller has announced he will leave his job when his five-year tenure ends next April.
The top cop hasn't been without his fair share of controversy over his 34-year police career.
A 34-year police career, not without controversy
Fuller took over the role from his predecessor Andrew Scipione after the Lindt Cafe siege back in 2017.
"I feel in my heart that next year will be the right time to call time on my career. Will I regret it? Will I miss the role? Yes I will. But it's not the sort of job you stay on for selfish reasons,'' he said in an interview with The Daily Telegraph last week.
"My wife and kids were equally supportive of me to stay on, but after more than three decades I really feel it's time to move on."
The Commissioner has had his fair share of backlash on the job, from defending strip-searches to limiting freedom to protest.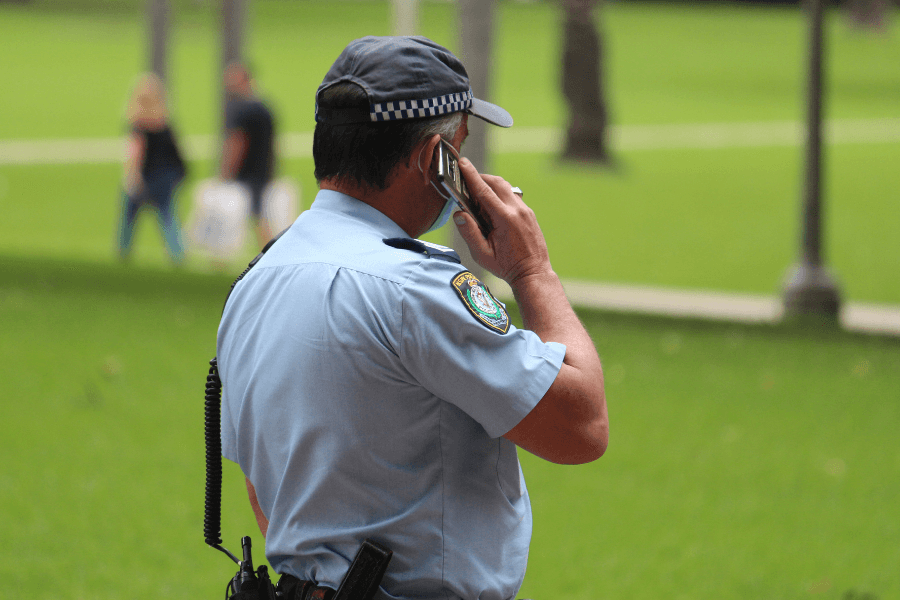 NSW Greens MP David Shoebridge is one of many critical of Fuller's decisions and behaviour as the top cop.
During a budget estimates hearing in August last year, Fuller said it was "an absolute disgrace" for Shoebridge to ask questions about testimony given by a teenage girl during a coronial inquiry. The girl said that a female officer threatened her with a "nice and slow" strip search at a music festival.
"Let the individual give their name if they are so concerned," he said at the time. "It is poor practice if this is going to be the way forward in coronials that mystery witnesses turn up and they are hidden behind the veil of anonymity and then I am held to account for that. I think it's a disgrace to democracy, to be honest with you."
But lawyers for Fuller later had to correct the record, acknowledging during the coronial inquiry that the NSW police had known the woman's name.
Criticism from fellow top police officer
Fuller has also received criticism from the former head of the Australian Federal Police, Mick Palmer, in relation to his hard-line stances.
In November 2019, widespread criticism of police use of strip-searches on young people was gaining traction. Fuller publicly claimed that reducing the practice could lead to an increase in knife crime. However, fewer than 1% of all searches in the state being conducted for that reason.
He told Sydney newspaper the Daily Telegraph that curtailing police powers would create a "generation of kids that have no respect for authority". He added that young people should have "a little bit of fear" of police.
Palmer labelled those comments "terrifying".
"As a long-time colleague of NSW police and a friend of several past commissioners, it is the first time I have ever heard the use of the word 'fear' as a basis for gaining respect and I am saddened by it," he said at the time.
COVID-19 sees Fuller's police powers and pay packet expand
During the COVID-19 pandemic, Fuller's police force got wider powers. At the same time, he got a healthy pay bump and his department a role in enforcing an unprecedented crackdown on civil liberties.
Shoebridge said that appointment had "blurred the line" between the public health response to the pandemic and law enforcement.  In addition, it cemented a view that the police were not independent from government.
"There's no sense of any kind of political independence in the positions adopted by the NSW police force and it goes both ways," the Greens MP said.
"The government feels under pressure to align itself to the force and Mick Fuller is on a mission to align himself with the government. The end result is a highly politicised police."