A former Soldier who did seven tours of Afghanistan takes aim at Australian Defence Force (ADF) bosses for stating they were 'unaware' of the actions of the teams.
This week on The Clink, host Brent Simpson is joined by former Soldier Wes H. Hennessey.
H expressed his frustration as to the gap in knowledge the public has about Special Forces units.
"Special Operations are the tip of our National Security's strategic spear," he stated in an Instagram post.
"We are an essential element and part of our apparatus is fear."
H was not investigated as part of the damning Brereton Report, and states that the actions of the few soldiers shouldn't impact the actions of those who weren't involved. Those who have been involved "should be held accountable, 100 per cent.''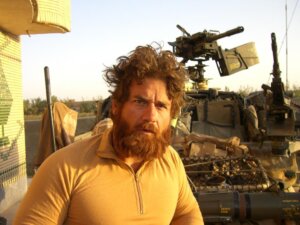 The top brass in the Defence Force have stated they weren't aware of these actions, but H states this isn't correct.
"To me, they created the beast,'' he said.
"They needed the capacity, they needed us to be the strategic tool for them. They referred to us as the scalpel and sometimes the sledgehammer.''
In an Instagram post, H was shocked at the response from his bosses.
"It is most frustrating that some elements on our ADF's Senior Leadership are now throwing their hands in the air that there were 'unaware' of many elements of our Special Operations Culture. This is simple (sic) not true; in-fact many of them have sat in Afghanistan watching 'kill TV' (the colloquial term to the multiple flat-screens relaying high resolution video of our actions every day/night)."
He left a lasting reminder for those in charge.
"you know what you created; you revelled in our achievements' now show some Leadership and be accountable."
You can listen to the full interview with the former Soldier at The Clink. Available on Apple podcasts, Spotify or wherever you get your podcasts.