A legend in the skateboarding community in the Illawarra, Steve Ellis, is in need of help to get a new car.
The father of three can no longer rely on his trusty skateboard to get by. Stephen was born with a disability which changed his life and led to having both legs amputated from the knees down.
The car has to meet government specifications to be eligible for assistance with modifications. However, that's not cheap.
Steve had bought a vehicle in the past but it was too old for the requirement for government assistance for modifications. These can cost tens of thousands of dollars.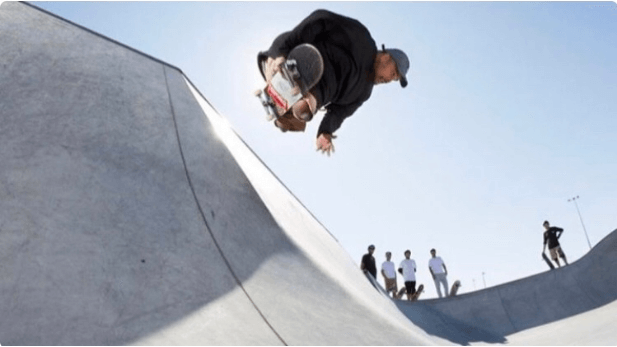 Skateboarder and hip hop artist Josh Dean told The Illawarra Mercury that Steve is a man of strength and resilience.
"He's definitely a man of strength and resilience," he said. "Seeing him do something, like airs on a skateboard, and me just looking at that like I can't even do that because I had all this fear … is really inspiring."
Supporters have organised a gofundme as well as a hip-hop night at a Wollongong venue with the proceeds going towards the fundraiser.
When Steve receives his new car, he wants nothing more than to get in the car with his kids and drive as far and wide as he wants.
If you would like to donate, you can access the gofundme here.