A 27-year-old man is in a stable condition after he was bitten by a NSW Police dog on the Central Coast over the weekend.
The man had been reported missing on Friday night, with concerns for his welfare. He was bitten by the police dog after a violent struggle, according to NSW Police.
He was initially in a critical condition, however doctors have since downgraded this condition to stable.
Concerns for the man's welfare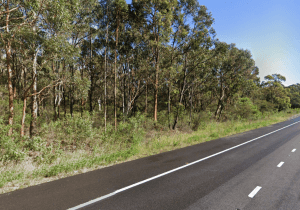 A motorist stated the man ran southbound down the M1 motorway around 6pm when the side mirror of a ute clipped him.
He told Police that he swerved to avoid the man near Bushells Ridge, by Tuggerah Lakes.
The 59-year-old driver stopped and called police, telling them he saw the man run into nearby bushland.
The police dog squad, PolAir and uniformed officers went to the area and set up a perimeter within which to find the man.
Police dog bites missing man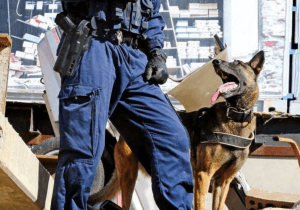 An officer from the Police Dog Unit located the man around 10pm Saturday evening.
According to a police statement, "During a violent struggle the police dog has bitten the man, causing severe injuries to his legs".
"The officer rendered first aid before further police attended to assist, locating the officer and 27-year-old man in dense bushland.
"The injured man was treated by NSW Ambulance paramedics and taken to John Hunter Hospital under police guard."
A male sergeant also received minor facial injuries and got treatment at Wyong Hospital before being released.
It is expected an independent investigation will be conducted into the incident.
If you suffered injuries from an encounter with a police dog, contact our lawyers straight away.