The NT Supreme Court has heard the traumatic experiences of those who survived mistreatment at the infamous Don Dale Detention Centre.
Don Dale detainees class action
Detainees launched a class action against the Northern Territory Government after the Royal Commissions findings.
They reached a settlement, with compensation going to any young person who spent time in NT youth detention between 2006 and 2017.
While that totals nearly 1,200 people, only 464 have registered so far for the class action.
The $35 million figure became public in July after a failed bid by the government to suppress the figure.
Experts understand it to be the largest class-action settlement figure in Territory government history.
Court approval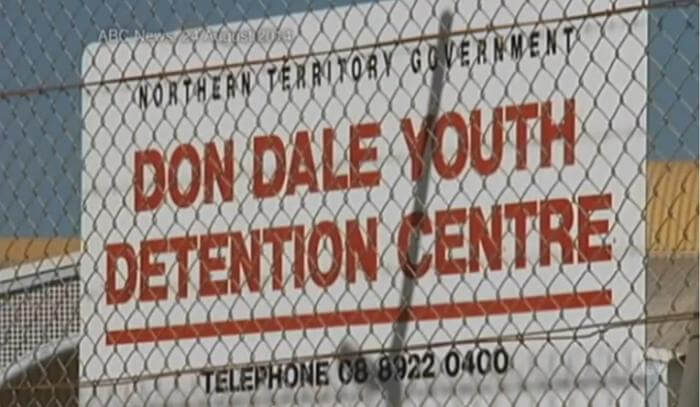 The NT Supreme Court has to approve the settlement, with six applicants delivering statements to the court.
Brendan Green-Robinson told the court about the most horrifying time in his life.
Brendan experienced detention at Don Dale. He was unable to take the opportunity to attend three family funerals because the correctional officers informed him it was "too difficult to organise".
"Back then I did not understand how the system worked and the law completely."
"[M]y lack of knowledge was used against me by officers," Green-Robinson told the court hearing via video link from Alice Springs Correctional Centre.
"I believe what happened in Don Dale was difficult because it was an everyday thing. I only realised it was illegal when the Royal Commission started," Green-Robinson said.
"I am a 28-year-old man and it's time for me to step up and be a big brother and friend for the next generation of kids to help them live their culture and move on to better parts."
Royal Commission slammed youth corrections
The Royal Commission slammed the youth justice system in the NT. Its behaviours came to light in an episode of ABC Four Corners, featuring Principal Solicitor Peter O'Brien.
The Royal Commission made stark findings in its final report. It found that over 10 years from August 2006 to November 2017, some children in detention were "mistreated, verbally abused, humiliated, isolated or left alone for long periods of time. In some cases they may have been assaulted by staff".
Notably, the NT government does not agree correctional officers at the centre broke the law. It denied liability as part of the settlement. However, Chief Minister Michael Gunner publicly apologised for the mistreatment of the detainees following the findings of the royal commission.
Judge Debra Mortimer praised the applicants who made their public statements in open court. She recognised the difficulties faced in participating in a five-year running class action.
"Can I say, it takes particular courage to stand up and be an applicant in a case like this and you've taken a lot of responsibility in doing that, and you should be recognised for that," Justice Mortimer said.
Justice Mortimer has reserved her decision to approve the settlement until a later date.