O'Brien Criminal and Civil Solicitors are happy to assist with your media enquiries. Contact us for interviews, information or expert opinions on criminal and civil matters on (02) 9261 4281 or by email at info@obriensolicitors.com.au. 
 
Stay up to date with all our news features!

26/04/2019 – Dorendahl Inquest
Mother Michelle Dorendahl was pregnant with her second child when her young daughter Eeva lost her life in tragic circumstances that were considered by a coronial inquest. Principal lawyer Peter O'Brien represented Ms Dorendahl at the inquest and always suspected the daughter's late father Mr Hutchings caused the deaths. Read the full coverage of the Dorendahl inquest below. 
Weekend Australian – Mother's futile search for answers over Eeva's death in a system fatally flawed
05/04/2019 – Yirrkala people sue Channel Seven over Sunset segment
Residents of Yirrkala Aboriginal community have sued Channel Seven for defamation after a controversial Sunrise segment. The program illustrated a story about abuse on Aboriginal children while showing alleged footage of Yirrkala residents. Despite a blurring filter used by the program, adults and children were still able to be seen and identified. Our law firm is representing the residents of the Yirrkala community. Read our media release here.
ABC News – Yirrkala residents launch defamation action against Channel Seven's Sunrise
News.com.au – Residents of small Indigenous community launch defamation action against Sunrise
The Australian – Blurred footage on Sunrise 'made Aborigines targets of ridicule'
B&T – Channel Seven sued over controversial and 'disturbing' segment of Sunrise
27/03/2019 – Children not returned by parents in custody disputes to be treated as missing, coroner says
A coronial inquest into the deaths of Greg Hutchings, and his 4-year-old daughter, Eeva Dorendahl, has recommended police treat children as missing persons if they are not returned by parents involved in custody disputes. Peter O'Brien represented Eeva's mother, Ms Michelle Dorendahl, at the inquest and said Mr Hutchings had always been suspected of causing the deaths.
ABC News – Children not returned by parents in custody disputes to be treated as missing, coroner says
 07/03/2019 – Former Seven reporter Josh Massoud launches defamation action
Sports journalist Josh Massoud has taken legal action against more than half a dozen media outles over the coverage of his departure from the Seven Network.  Stewart O'Connell is representing Massoud, who said there was a significant difference between what the parties involved agreed occurred and what certain sections of the media actually reported.
Sydney Morning Herald – Former Seven reporter Josh Massoud launches defamation action
13/02/2019 – Fee structure works as an incentive to delay a case
Private lawyers who are funded by Legal Aid NSW were unfairly criticised last week after research from the Bureau of Crime Statistics and Research (BOSCAR) was released. Peter O'Brien said a lot of private lawyers do very high-quality work for legal aid clients at what is a fraction of commercial rates.
Sydney Morning Herald- Fee structure works as an incentive to delay a case
Police pursue 'active' leads' into William Tyrrell's disappearance – 21/12/2018
William Tyrrell disappeared more than 4 years ago without a trace, but the Coroner's Court heard there is a chance he's still alive.
The Sydney Morning Herald – NSW Police searching 'active leads' into William Tyrrell's disappearance
'Cult leader' ordered to pay blogger's legal costs – 07/12/2018
The Sydney Morning Herald – Cult Leader uses defamation case to inflict pain on blogger
Principal Solicitor Peter O'Brien interviewed on Channel 7 news- 07/11/2018
Peter O'Brien speaking at an SBS Forum on Juvenile Justice.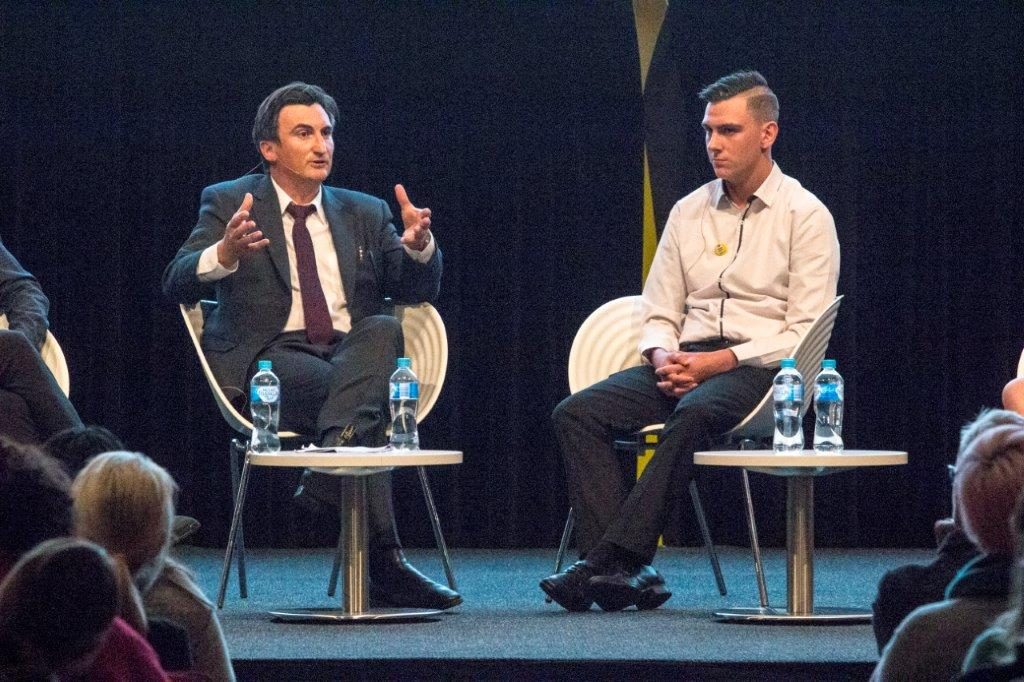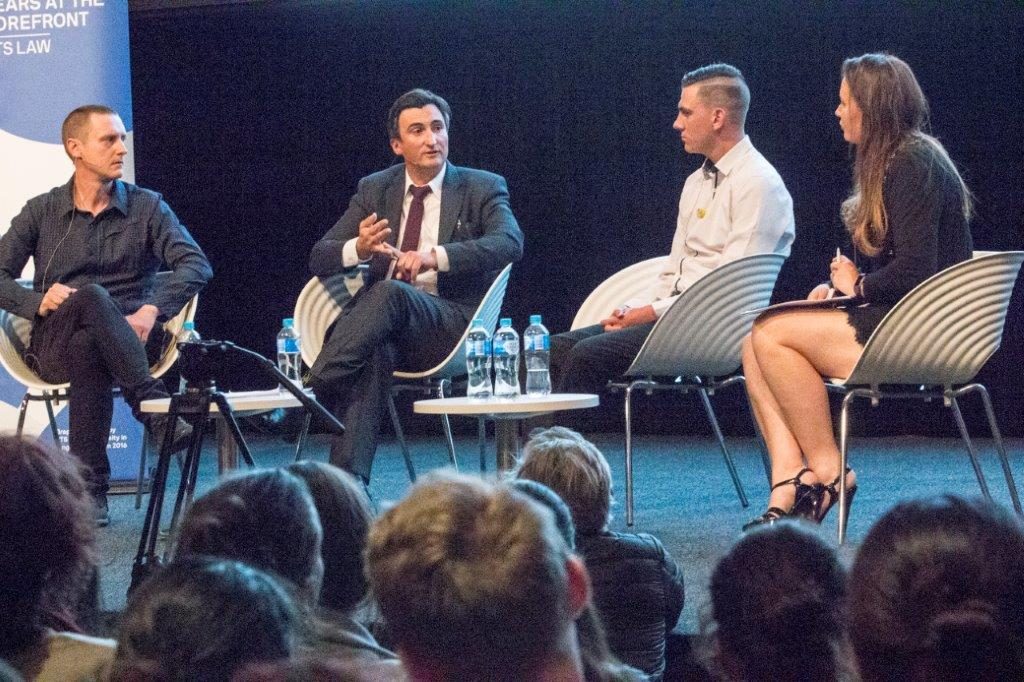 Royal Commission into Institutional Responses to Child Sexual Abuse in the Newcastle Anglican diocese- 23/11/2016
Peter O'Brien questions former Newcastle dean Graeme Lawrence during the Royal Commission.
O'Brien puts it to Lawrence that others have said he was a paedophile.
"I totally reject that," Lawrence says.
He denies being questioned in 1997 about allegations against him and has denied the evidence of others that he was the person at the end of a child sexual abuse hotline run by the Anglican Diocese of Newcastle.
"I was not handling a hotline," Lawrence said.
O'Brien: "You were the fox in charge of the hen house."
"You were protecting priests from allegations of child sexual abuse."
"I did not."
Asked whether he had "any inclination" to either a priest or a complainant" in any matter, Lawrence said: "I don't recall any approaches."
Read the full blog from Day 15 of the Royal Commission in the Newcastle Herald here.
Solicitor Stewart O' Connell featuring in the Serge Benhayon Defamation case- 23/10/2018
Self-styled healer Serge Benhayon leads 'socially harmful cult': jury
SMH – Self-styled healer Serge Benhayon leads 'socially harmful cult': jury

Northern Star – Defamation loss for universal medicine founder
Aboriginal boy sues Alice Springs newspaper for defamation
ABC News – Centralian Advocate sued for using Aboriginal child's photo to illustrate 'youth crisis' story
ABC Media Watch – NT newspaper settles after using Indigenous child as the face of youth crime
The Guardian – Centralian Advocate settles out of court over front-age photo of Aboriginal boy
@IndigenousX – NT Defamation Case in Supreme Court
PressFrom – Central Advocate sued for using Aboriginal child's photo to illustrate 'youth crisis' story
Bail granted for client
SMH – Man accused of killing intruder granted bail for second time
Dylan Voller & Jake Roper's Civil claim against NT government
SBS News – Don Dale inmates paid $100k for abuse
Interview with Dylan Voller
SMH – Dylan Voller told 60 Minutes he felt he was 'going mad' in NT youth detention
60 Minutes – Dylan Voller reveals his side of the story that shocked the nation
Northern Territory Royal Commission
ABC News – Lawyers at Royal Commission into NT youth detention include actor, solicitors-general
ABC News – Peter O'Brien: Justice reinvestment an opportunity for Australia to be better as a nation
ABC News – Royal Commission: Youth officer 'indifferent to basic human needs' of teen inmate
Abuse of young people at Don Dale
News.com.au – Dylan Voller, photographed in restraints and a spit hood, was football-loving teenager
Triple J – Same guards in the charge of former Don Dale prisoner lawyer says
Peter O'Brien's cross-examination of Cardinal George Pell during the Abuse Royal Commission
The Australian – Cardinal George Pell testifies from Rome for Abuse Royal Commission: day four