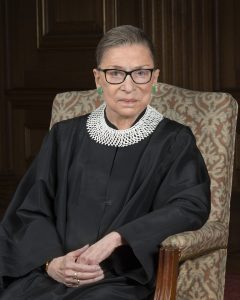 US Supreme Court Justice Ruth Bader Ginsburg passed away over the weekend, leaving a large hole in the hearts of many Americans. The 87-year-old justice lost her battle due to complications with pancreatic cancer, while still sitting on the bench.
The second woman to ever sit on the US Supreme Court, Justice Ginsburg served 27 years in the country's highest court.
Affectionately known as "the Notorious RBG" amongst young women, her defence of the rights of women and minorities stood out.
"Our Nation has lost a jurist of historic stature. We at the Supreme Court have lost a cherished colleague," Chief Justice of the US Supreme Court John Roberts said.
A champion for gender discrimination
RBG was the second and only surviving daughter of a working-class family. She was born in Brooklyn in 1933, in the midst of the Great Depression. RBG's mother marched in the suffragette parades to get the vote for women, a precursor to her daughter's work.
Some accomplishments of RBG's:
Affording women the right to sign a mortgage without a man;
affording women the right to have a bank account without a male co-signer
affording everyone the right to have a job without being discriminated based on gender;
affording women the right to be pregnant/have children and work;
affording women the right to a pension equal to male counterparts;
affording men the right to receive widowers Social Security benefits; and much more.
Ill-timed fate means once again conservatives threaten to get stranglehold on SCOTUS
RBG's death means that the US President, Donald J. Trump, is set to appoint a new US Supreme Court Justice. The current Court is a 5-4 conservative majority, and with Republicans in power  in the Senate, it's likely that another conservative will take the reigns.
"My most fervent wish is that I not be replaced until a new president is installed," Ruth Bader Ginsburg's final statement.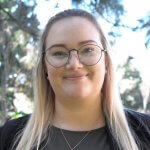 Sarah is a civil solicitor who primarily practices in defamation, intentional torts against police, privacy and harassment.